Pedestrian Bridge Design
Over the years, Dynamic Engineering has successfully designed pedestrian bridges in cyclone and non cyclone areas. The pedestrian bridge designs included the civil (footings) and structural design of the bridges and complies with the relevant Australian Standards.
Below are some pictures and screenshots of recently completed bridges: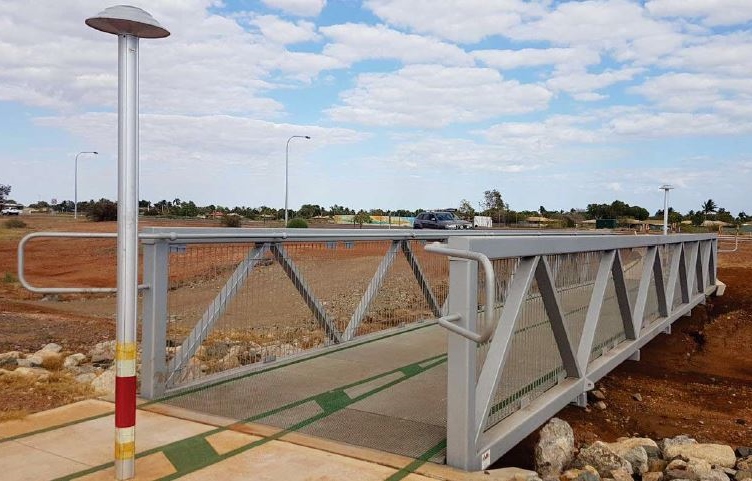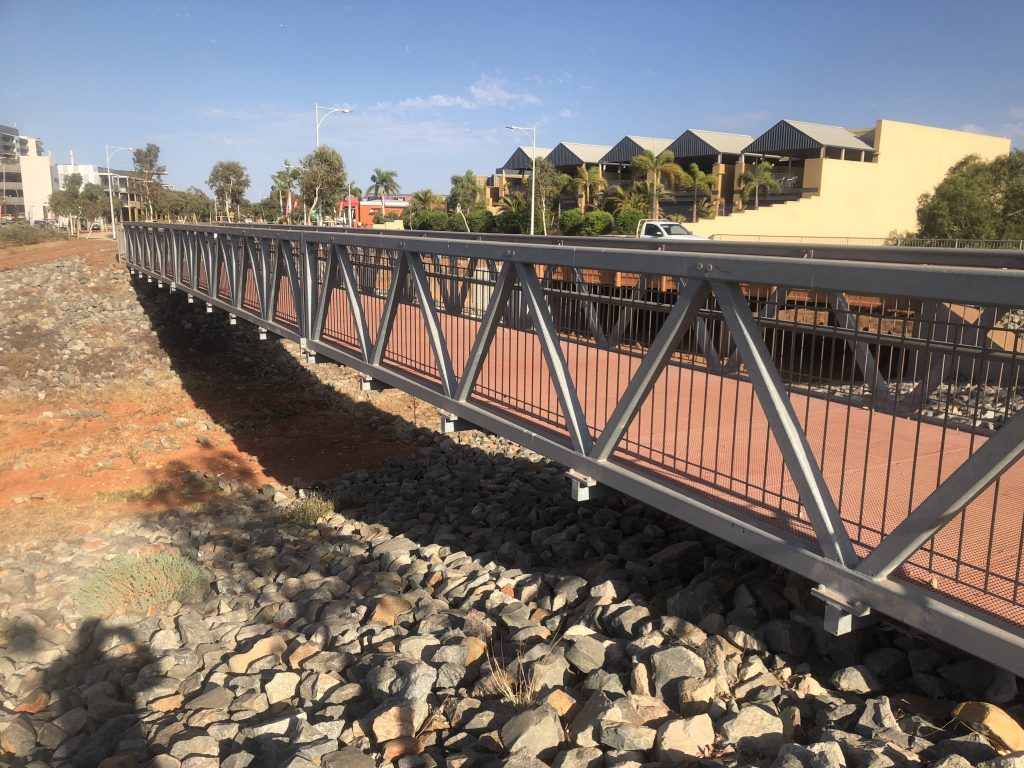 Space gass model of pedestrian bridge: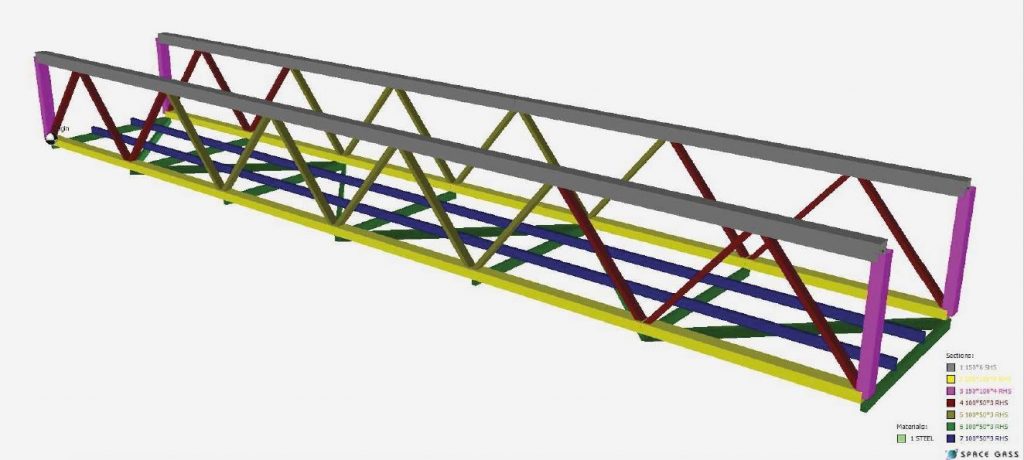 Photo of completed bridge: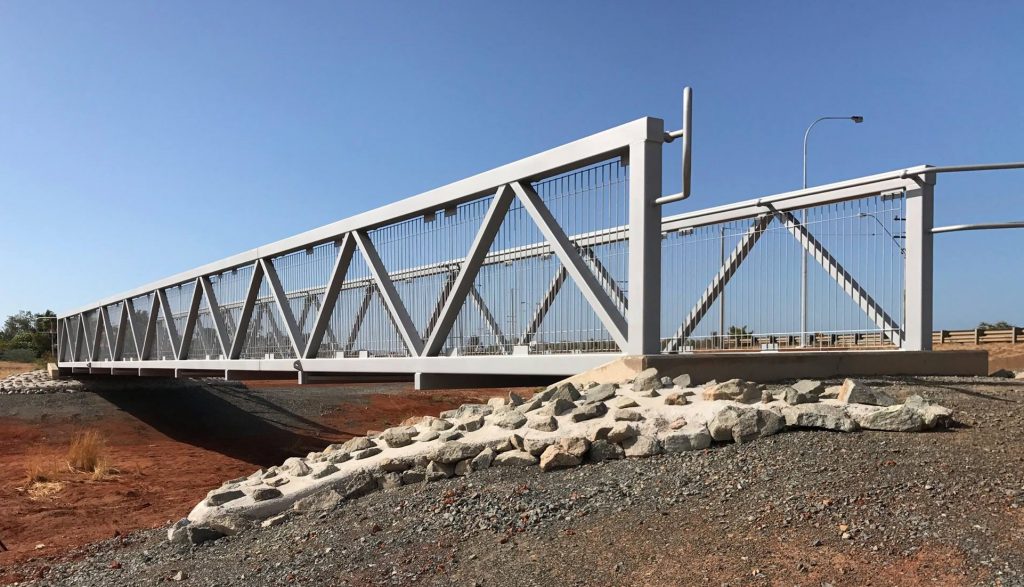 To see how Dynamic Engineering can help you with footbridges, please contact us to discuss your needs.