Access Systems and Ramps Design
Dynamic Engineering Consultants design specialised access systems and ramps. Our services include concept design, fabrication drawings, lasercut files, engineering certification and we can also assist with quality control and quality plans. All designs conform to the relevant Australian Standards.
Some examples of specialised access systems are given below:
SAG ramp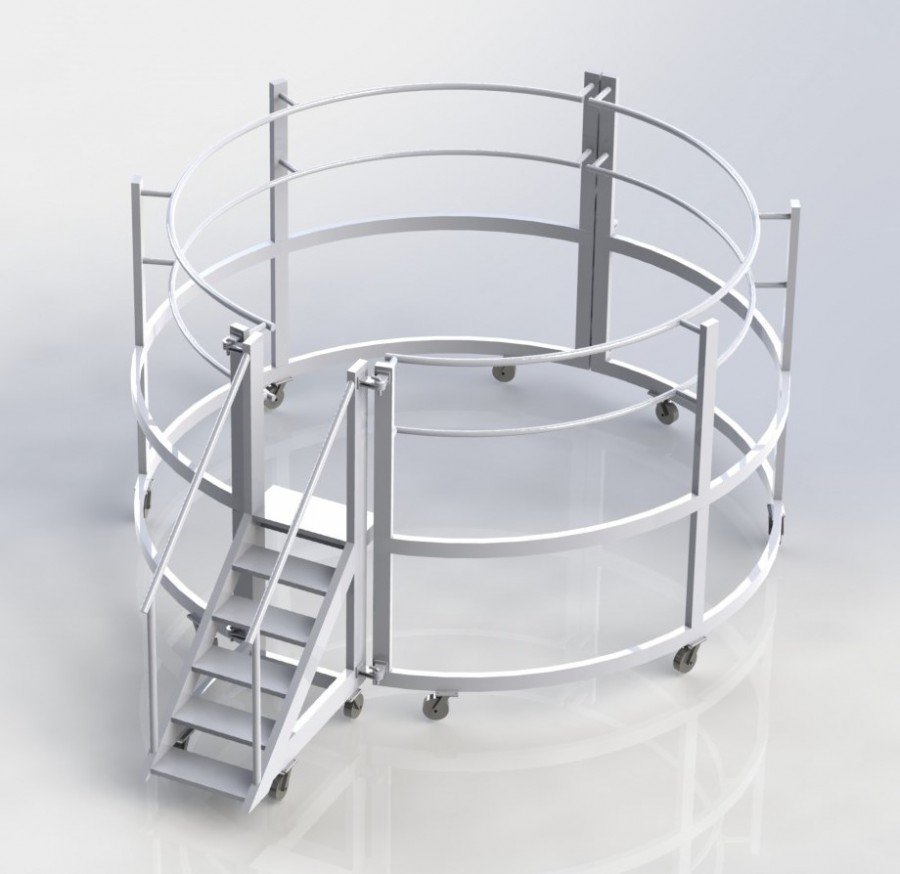 The forklift ramps shown below are used for loading and unloading of food trucks. These ramps were fabricated by others some time ago and were never rated for a safe working load / engineered and thus needed to be certified for a specific capacity. An analysis of the Forklift and Access Ramp Design was done by Dynamic Engineering Consultants. It indicated that the ramps were indeed not fit for purpose as it did not comply with the relevant standards in relation to the required load rating. Dynamic Engineering recommended modifications to the ramps to ensure compliance and issued a design report based on the proposed modifications (certified the proposed design).
The revised and upgraded ramps are shown in the second picture below. The new design incorporated design improvements where required (upgraded pin connections and sleeves), and also included some safety recommendations ("keep-clear" areas added). Through our involvement in this project we were able to provide value to our client by: 1) Improve the existing design in terms of safety 2) Provide the required paperwork required by the mines safety inspector.