This will ensure that no compromises would have to be made in the implementation of safety related/critical processes and procedures. All our work complies with the relevant Australian Standards. Below are some examples of recent safety equipment design that we did: a drill cradle, scissor lift, tyre cage and cement kibble.
Drill Cradle
A drill cradle is used to hold the drill head in place (avoid damage and injuries associated with drill head coming loose).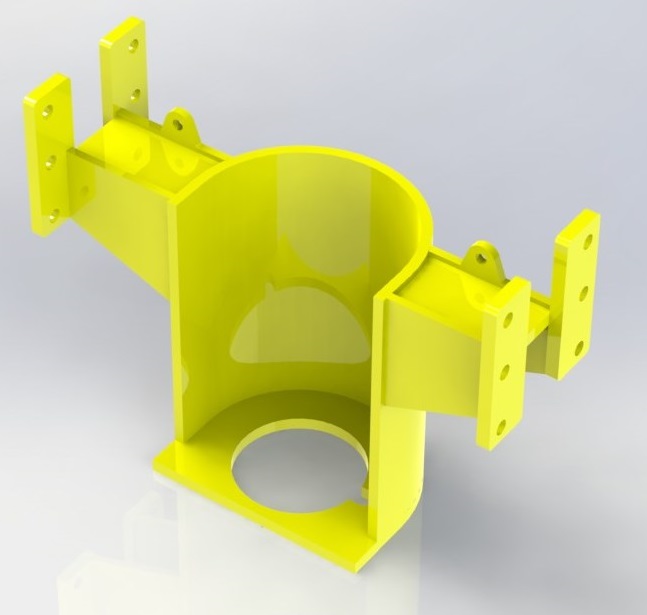 Drill Cradle
Scissor Lift
This scissor lift was designed to improve access to dump truck rim parts.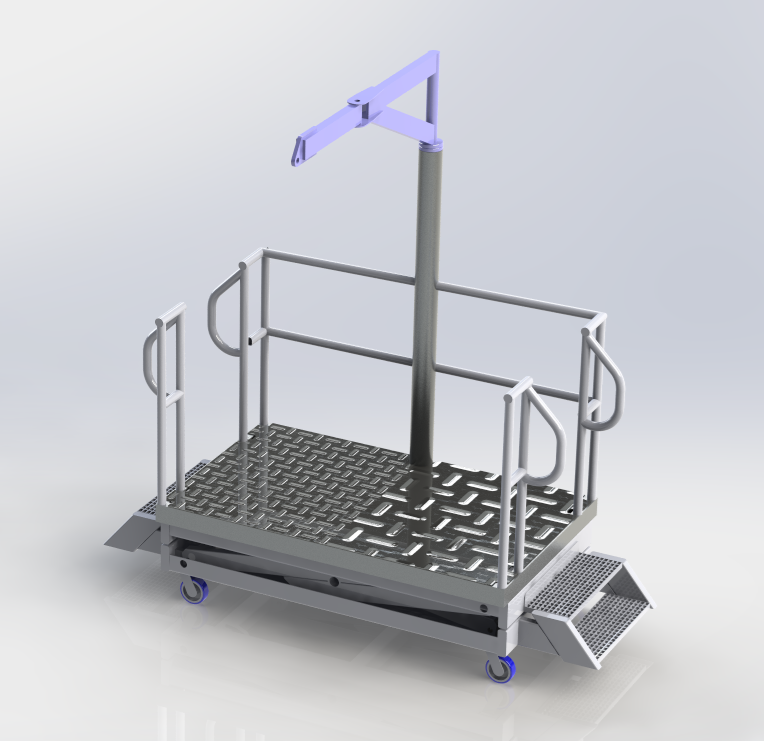 Scissor Lift
Tyre Cage
A tyre cage was modelled and analysed with non-linear Finite Element Analysis to see if it would be able to withstand a tyre burst event.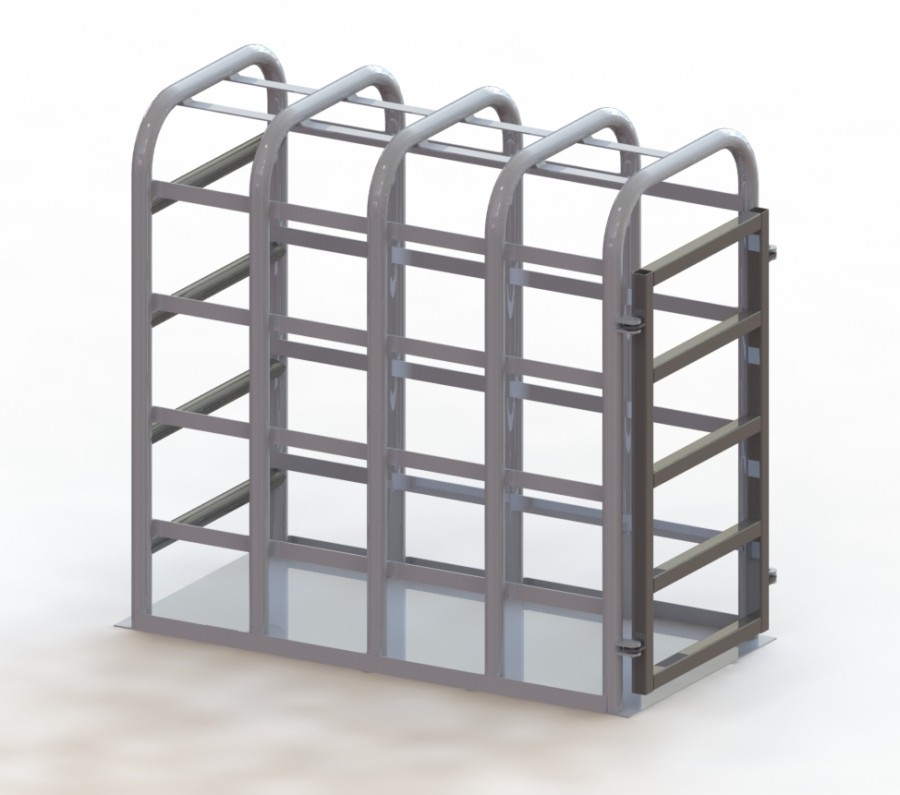 Tyre Cage
Cement Kibble
A cement kibble was modelled and analysed to see if it would safely lift 1T. In addition the kibble also comes equipped with forklift guides.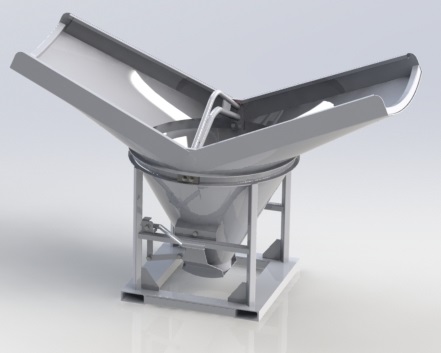 Cement Kibble
Sliding Plate Assembly
During up-hole drilling, a centraliser, using hydraulic force, holds the rod while the next drill rod is being inserted. If the rod slips it can cause serious damage to the drilling equipment or injury to the operator. To prevent this, a sliding plate drill rod fall protection system could be installed as a fail-safe. This sliding plate assembly has to withstand the weight of the rod string including a safety factor. One such sliding plate was designed by Dynamic Engineering in conjunction with the client. The design was analysed to ensure that it was strong enough for the weight of the rod string. In addition the new assembly was checked against the Australian Standard.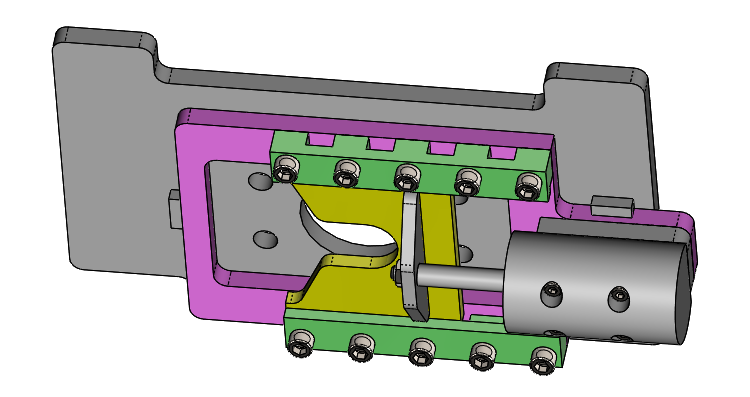 Sliding Plate Assembly