Most fabricators have forklifts on hand and custom-made forklift attachments can make this equipment more usefull. Also, it can make accessing and moving heavy equipment easier and safer. These custom-built attachments need to comply with WorkSafe requirements and this is where Dynamic Engineering can assist you. In addition, we can ensure that it is designed according to the Australian Standards. This design and analysis process is described below.
The first step is to model the attachment in CAD to ensure that it is strong enough. This process involves using Finite Element Analysis to determine the stresses and deflection. If needed, we then tweak the design so that the stress and deflection values are below the values set out in the Standards. The next step is to confirm that the forklift and attachment are stable since the centre of mass has moved outwards. This stability calculation depends on the type of forklift available on site. After fabrication each forklift attachment gets a nameplate with information relating to working load, type of forklift and other safety advice. Lastly, we provide details required by the Australian Standards such as lost load, centre of gravity etc. Following are some examples showing purpose-built attachments.
Removal of track wheels
Below is an attachment for removal of track wheels for maintenance.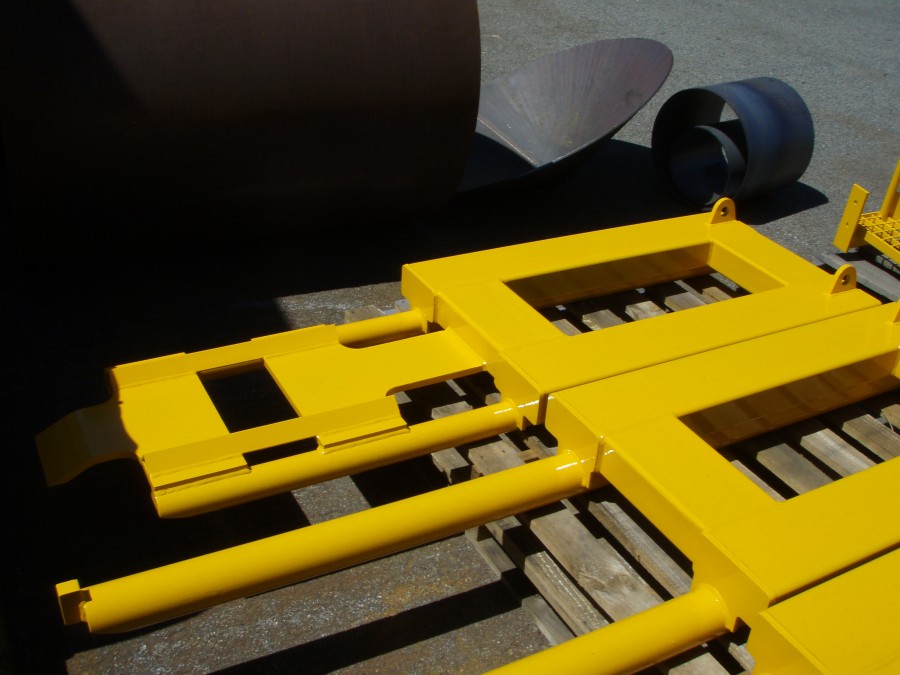 Maintenance forklift attachments to remove track wheels
The following pictures show a technician using the forklift attachment on site: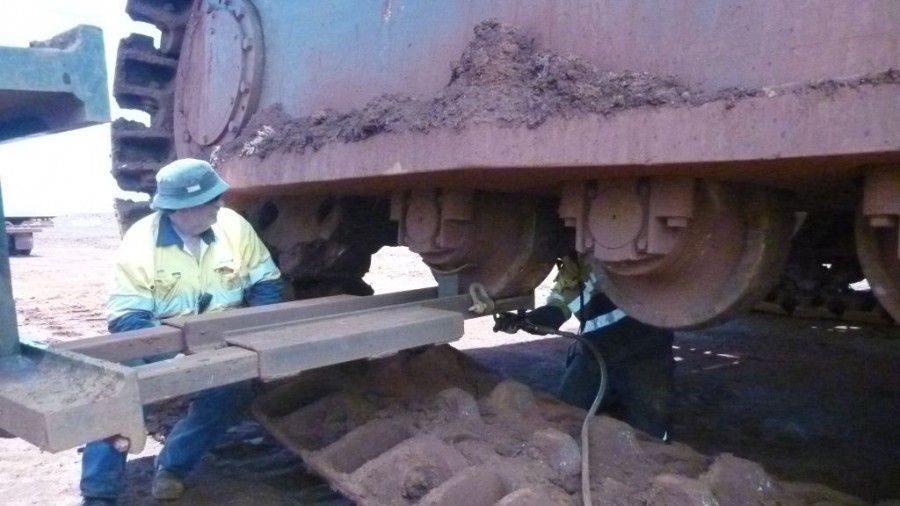 Maintenance personnel positioning attachment into place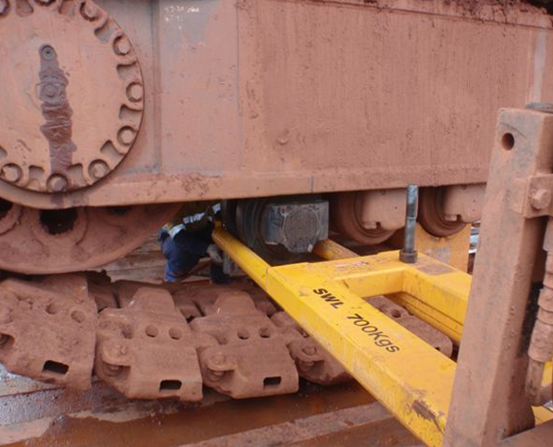 Forklift attachment being used
Centre of mass
The example below shows the fabricated forklift attachment.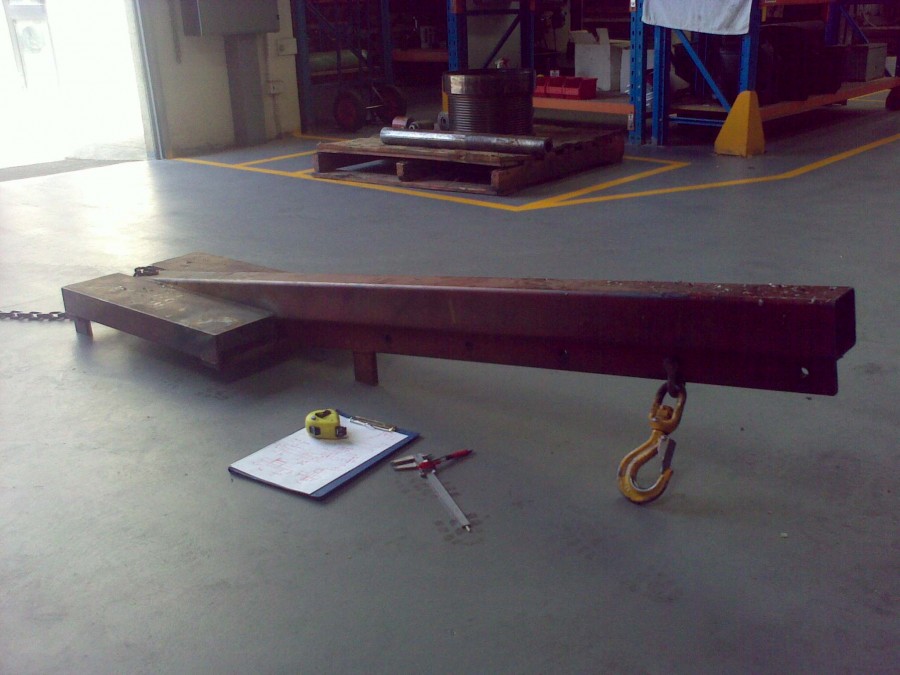 Forklift attachment
Since the above forklift attachament is long, the centre of mass has moved further out. To ensure that the forklift won't tilt over when using the attachment, we recalculate the centre of mass. The picture below shows this calculation.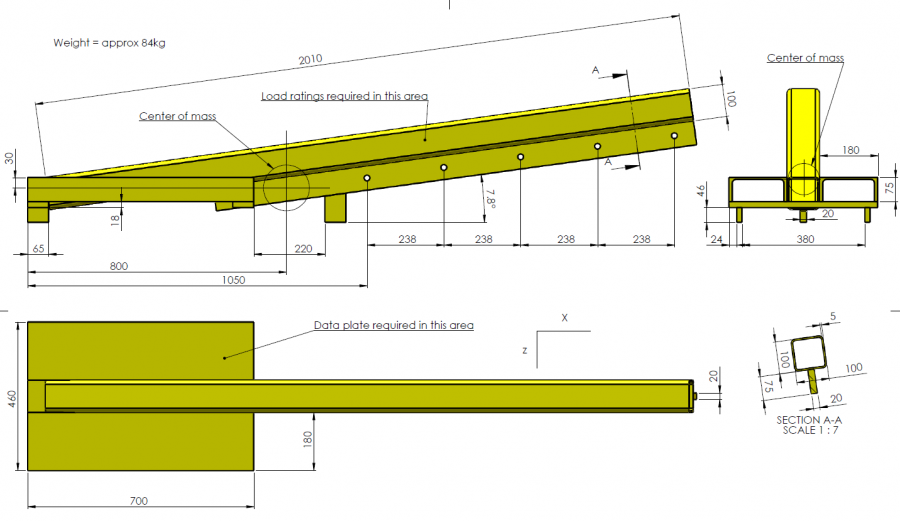 Centre of mass calculation
The above is just a small example of all the forklift attachments we've analysed. Moreover, we work with our clients to find the best solution. Contact us today to see how we can help you.