Engineering principles can be applied to a variety of problems and situations. That is why we get involved in special projects that are a bit out of the ordinary. Following is an example of just one such a project.
One of our international clients encountered a problem with a competitor designed water tank. In response, they contracted Dynamic Engineering to design a new water tank. By using FEA we were able to fine tune the design to achieve acceptable material strength while minimising construction costs. We were also able to predict deflection due to hydrostatic forces very accurately. In doing so, making ensure that the problems experienced on earlier (competitor) designs did not re-surface.
The picture below shows the stress and deflection plot of the design: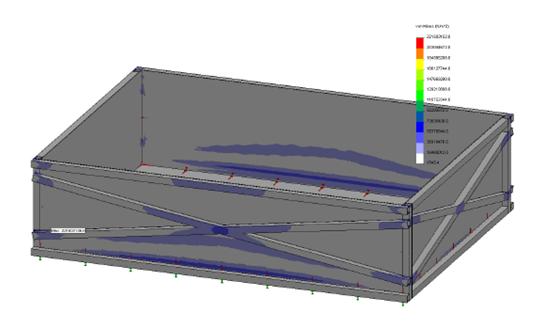 Stress plot of the tank under hydrostatic pressure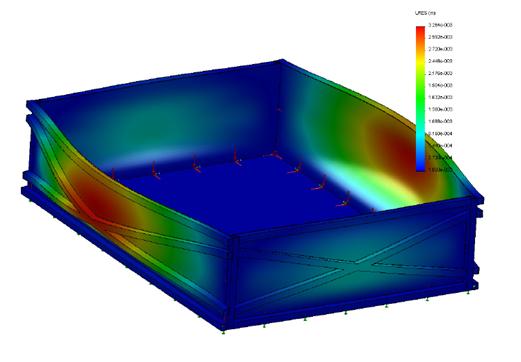 Deflection plot of the tank
The following photo shows the actual water tank: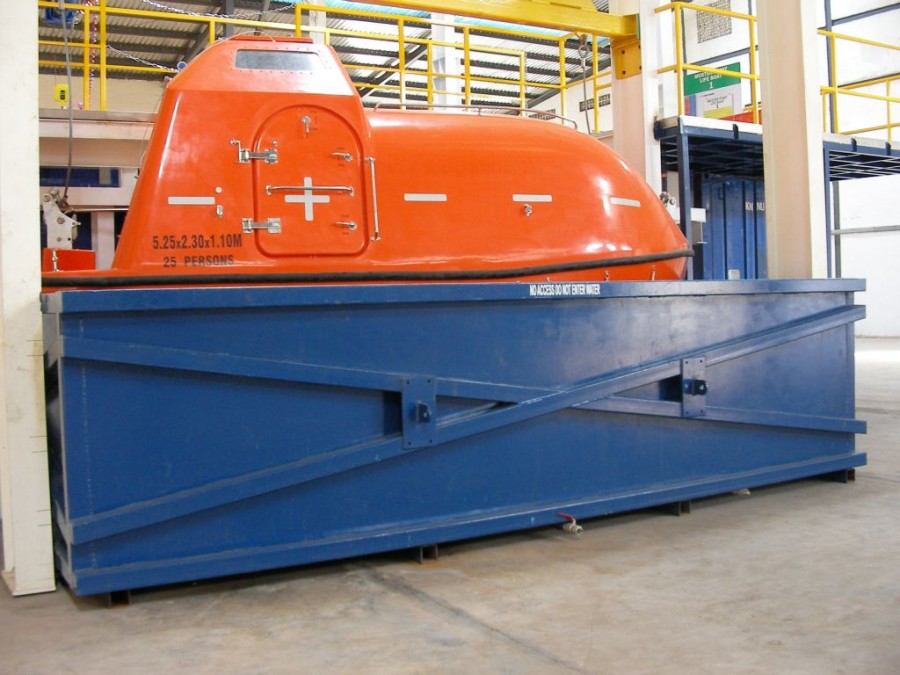 The actual training water tank
The best designs are likely to amount to nothing if they are not implemented properly. We have many years of practical experience on operating plants. Therefore, we understand that quality assurance and project management are integral to the overall success of your special projects. In addition, all work complies with the relevant Australian Standards.
Have you got a special project that are special or in some way different to the norm? We may be able to help, please contact us to discuss your requirements.