We recently completed a specialised crane attachment design that addressed the end client's need to do maintenance in a restricted area. Not only were there height restrictions, but the access angle at which the crane operated was restricted as well. In addition to these conditions, the attachment also needed to be designed taking into consideration safety requirements and the requirements of Australian Standard AS1418.
To complete this design in a timely manner, it was analysed with Finite Element Analysis. A model of the crane attachment was made and the stresses and deflections in the plate were determined to ensure it was below the maximum values allowed.
Below is a model of the crane attachment design, which was used in FEA.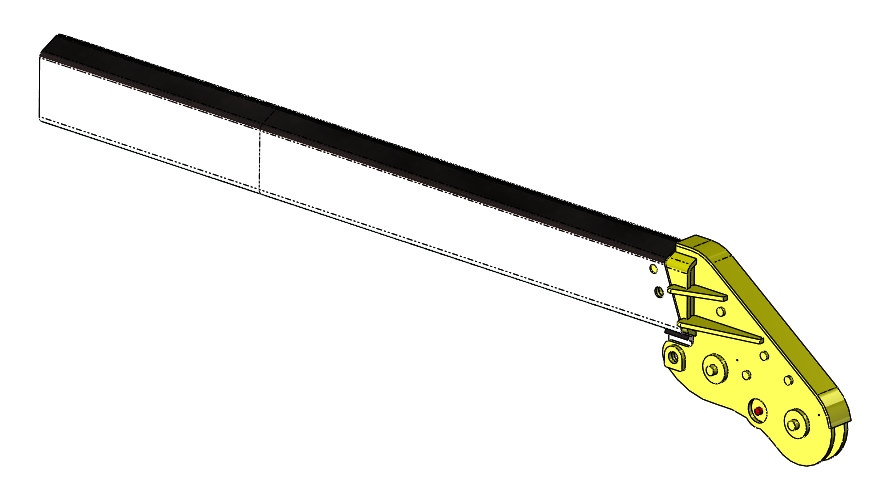 Afterwards it was manufactured, load tested and is now in use by the client: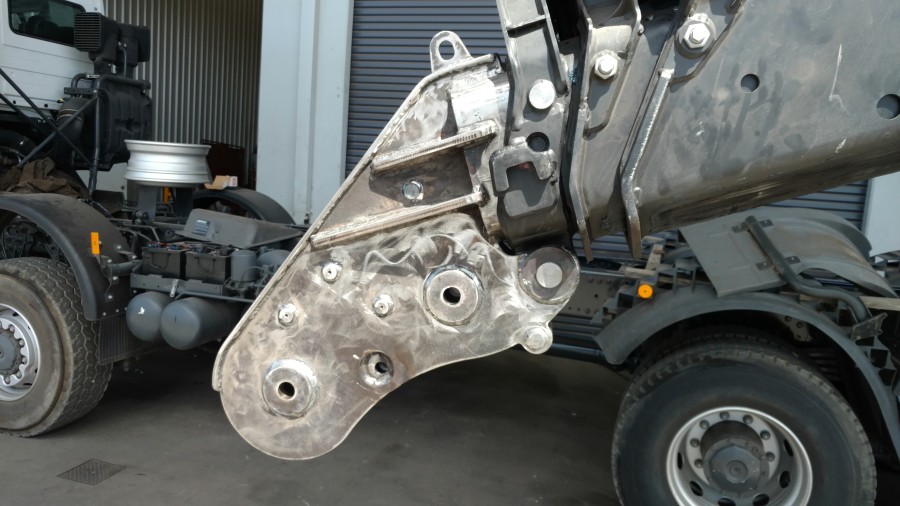 The load testing is shown below: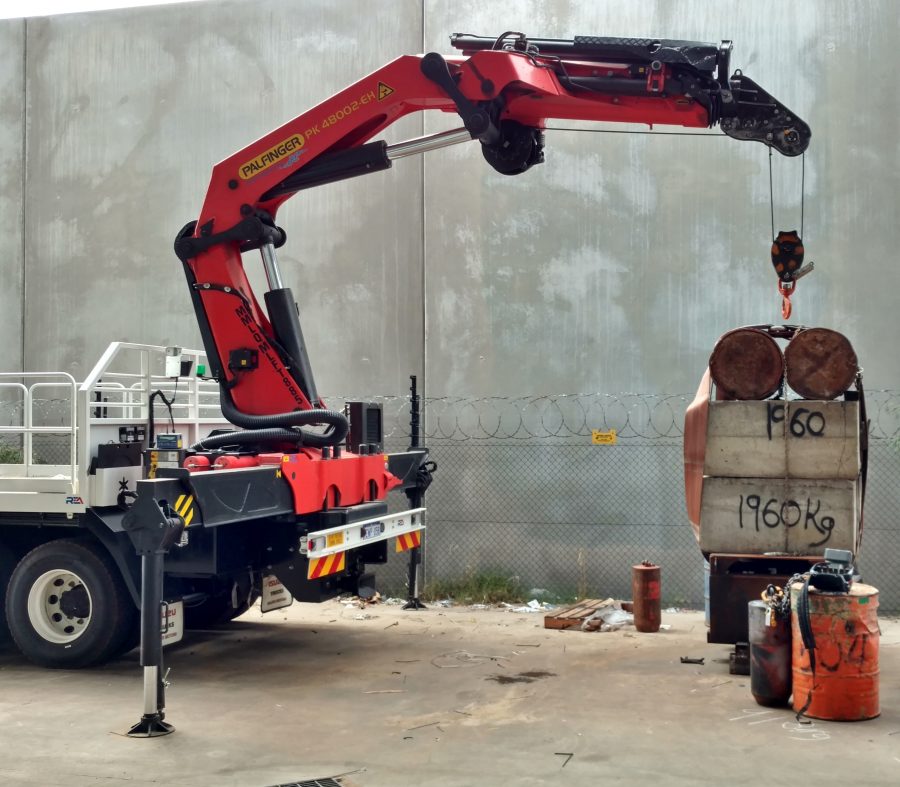 Here the crane attachment is in use: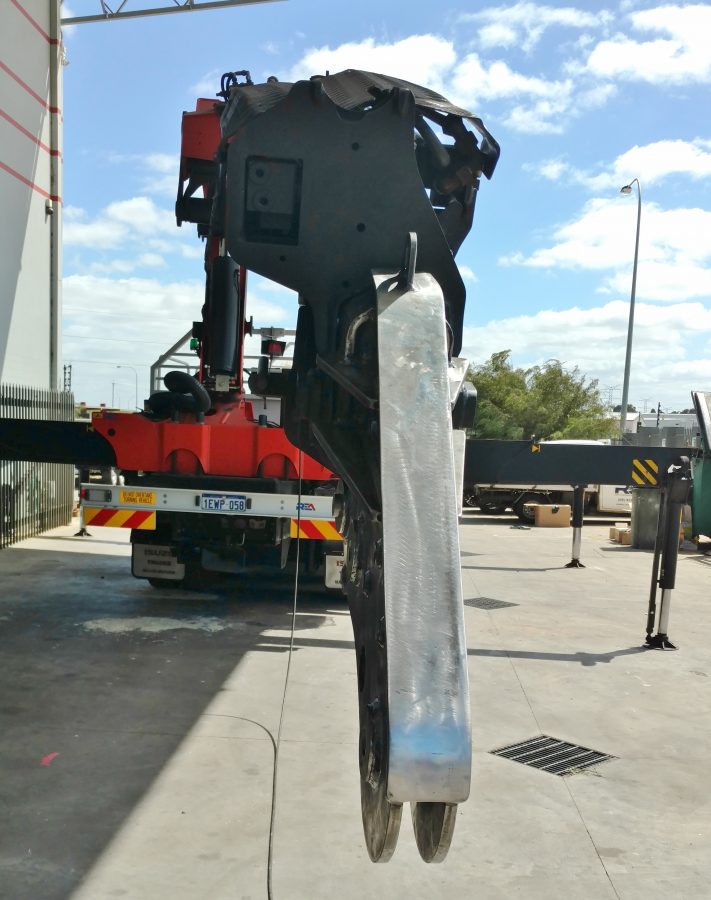 Reports form our client indicate that this attachment improved their maintenance procedures by reducing maintenance time and also made the whole process safer. Efficiency and safety improvements are a core value at Dynamic Engineering Consultants.
Do you have similar needs? Then contact us to discuss your requirements.