Occasionally the need arises to retrospectively certify existing structures or equipment. This may be due to end client requirements or changes to structures. With this in mind, we can assist our client to certify equipment by determining the load rating. Following are the procedure steps in broad terms:
Measure up existing structure or model from drawings
Determine grade of materials of construction
Model in 3D or use SPACE GASS structural analysis
Apply loads and load cases in accordance with the relevant Australian Standard
Iteratively calculate the load that would lead to compliance with the Standards
Record load rating in a calculation report
Perform actual load testing if required
Provide nameplate / marking of structure
Dynamic Engineering does all of the above work in compliance with the Australian Standards. This ensures that the equipment and structures are safe and strong enough for many years of use. Furthermore, we have applied this process to several type of equipment and structures such as monorail structures, maintenance stands, jib cranes, platforms, winches etc.
Another example is a fabricated welding rotating jig, which is shown above. The picture below shows the 3D model, whiuch we analyse by applying loads and constraints to find the highest stresses and deflections.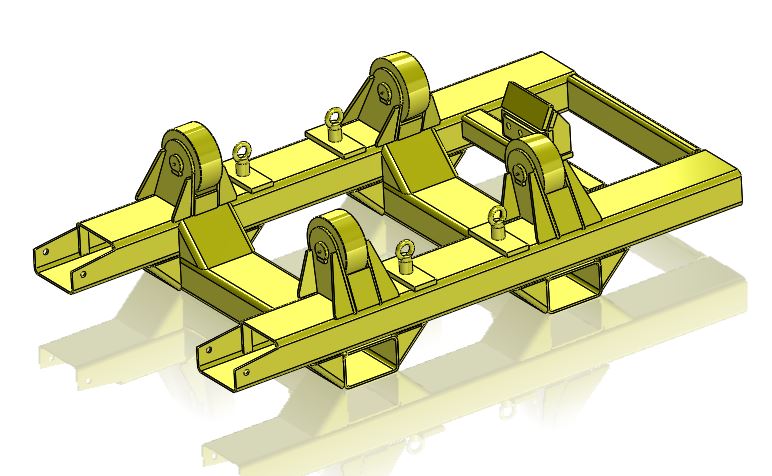 Do you have similar equipment which needs to be certified? If so, please contact us to discuss how we can assist you. Lastly, for more information about certification, please go to our certification services post.