Dynamic Engineering's capabilities include specialised lifting equipment design and certification to suit our client's requirements. These specialised lifting equipment is designed based on Australian Standards AS1418 and AS4991. Following are some examples of previously completed projects:
An example of a 5T capacity coil lifter is given below. This design enables the lifter to "fold inwards" when the coil is engaged, and then by lifting on the outside "ears" the lifter kicks out to enable the lifter to lift the coil vertically. The design was built and tested and is currently in daily use.

5T Coil lifter: 3D model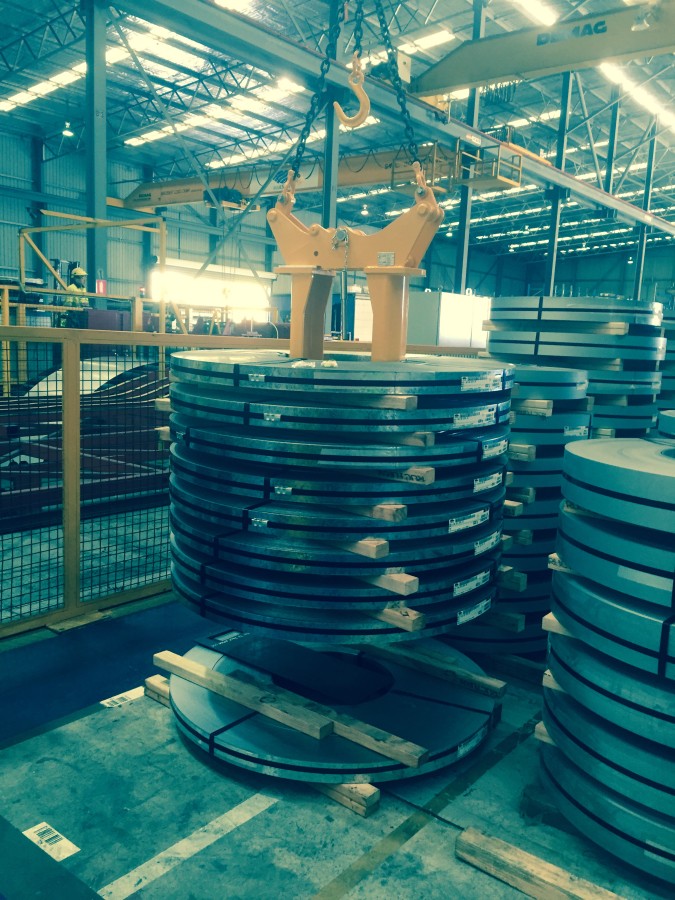 5T Coil lifter: Actual lifting in action
Another example of specialised lifting equipment design is a 12T magnet spreader beam that was recently designed. This spreader beam has the capability of lifting 12T via 4 magnets. 4 Lifting points were used to improve stability.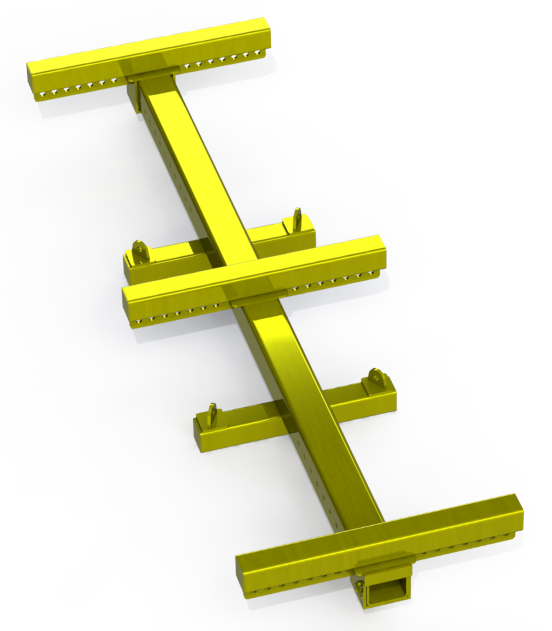 Adjustable magnet lifting spreader beam
Below is an example of a purpose built lifting beam, used to remove a broken sheave assembly: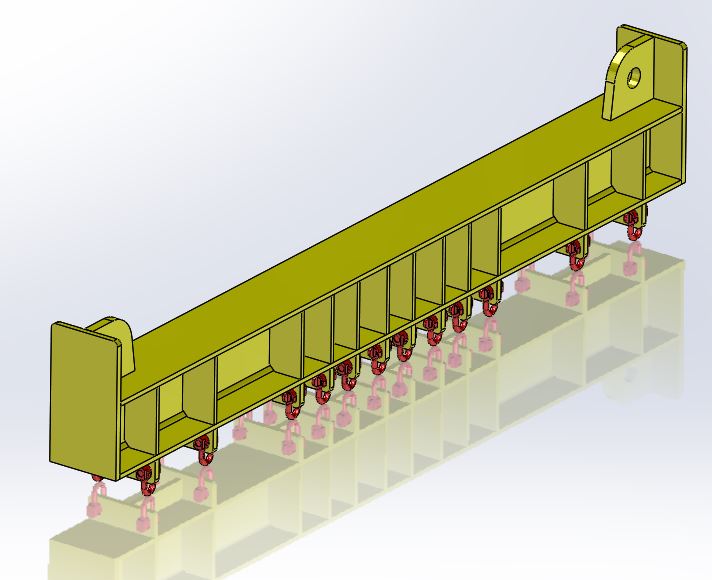 35T Lifting beam: 3D model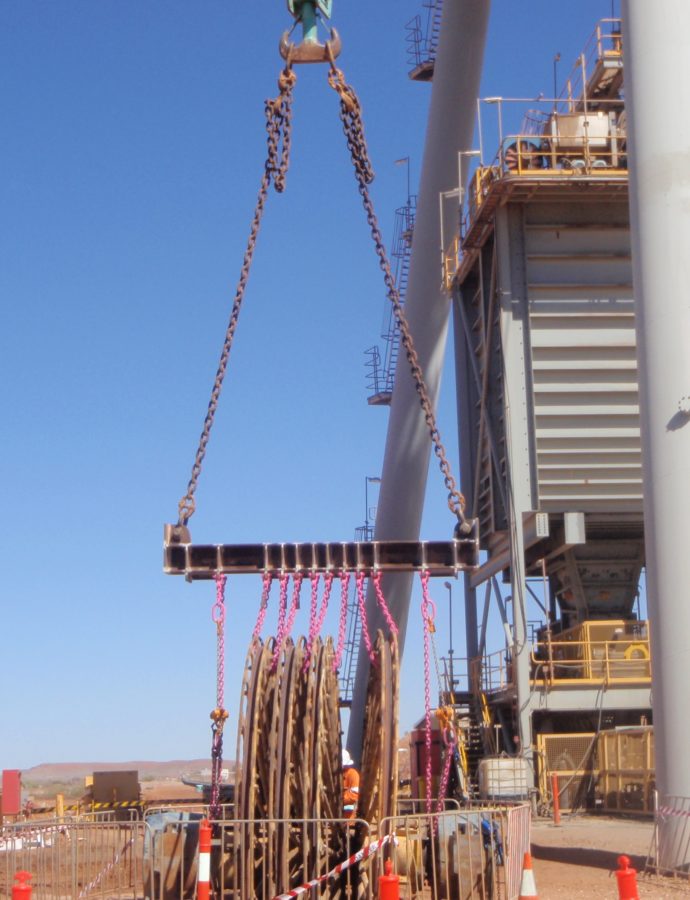 35T Lifting beam: Actual beam in operation
Below a stress plot is shown of an articulated alternator lifter along with the actual lifter, awaiting delivery.
5T Articulated alternator lifter: Stress plot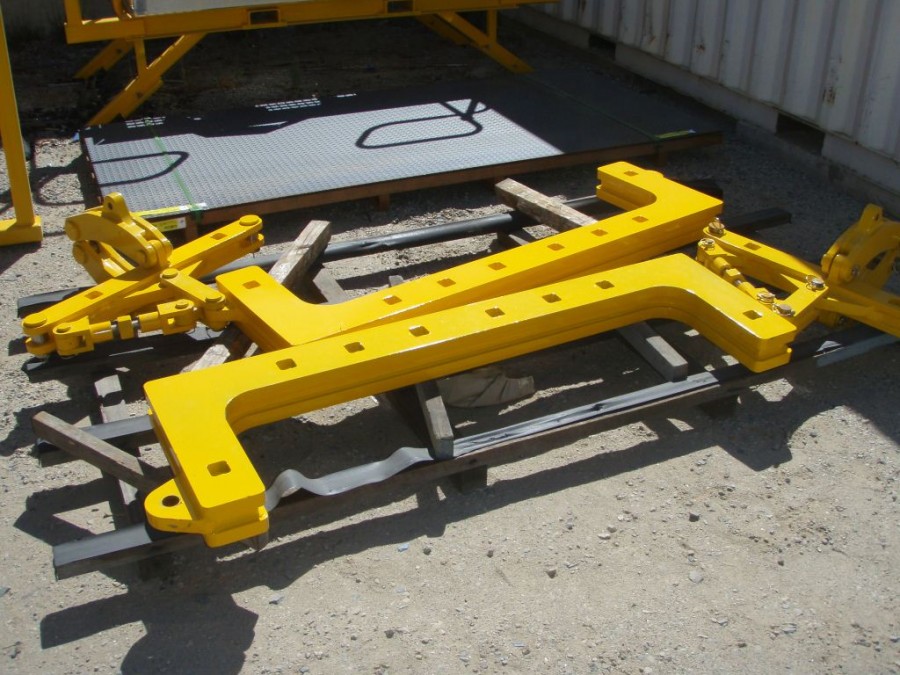 5T Articulated alternator lifter: Actual lifter
We can also design lifting adapters that are specific to your application. An example of a 7T lifting adapter is shown below: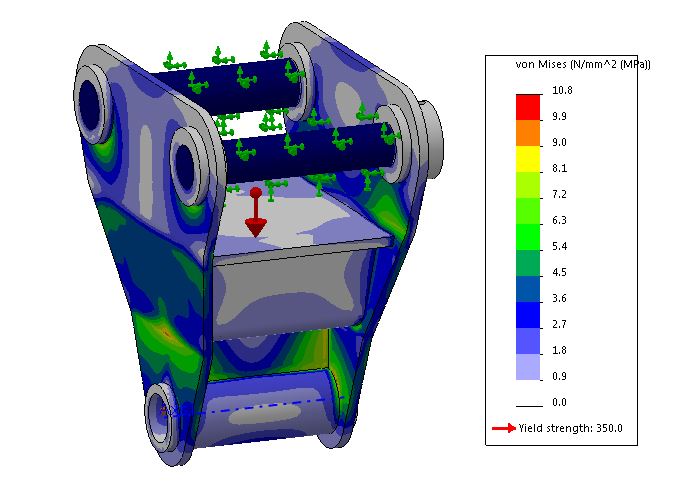 7T Lifting Adapter
Dynamic Engineering has unique solutions to your lifting problems, just contact us to discuss your requirements.