Maintaining an aging plant or structure can be a challenge. The repairer has to perform the repairs in the shortest time possible whilst still maintaining structural integrity and above all, consider the safety of the personnel performing the repairs.
Typical repair procedures may include:
design of temporary props
modifications to an existing structure to make installation easier
concrete repairs (wear and deterioration)
Our repair procedures include steel structures, concrete structures, monorails and many more. In some cases, like with classified plant, this may require re-registration or registration of alteration to the plant design. More details of the worksafe requirements can be found here.
Below is a simple example of a repair procedure designed by Dynamic Engineering Consultants:
Item to be repaired (Monorail support column):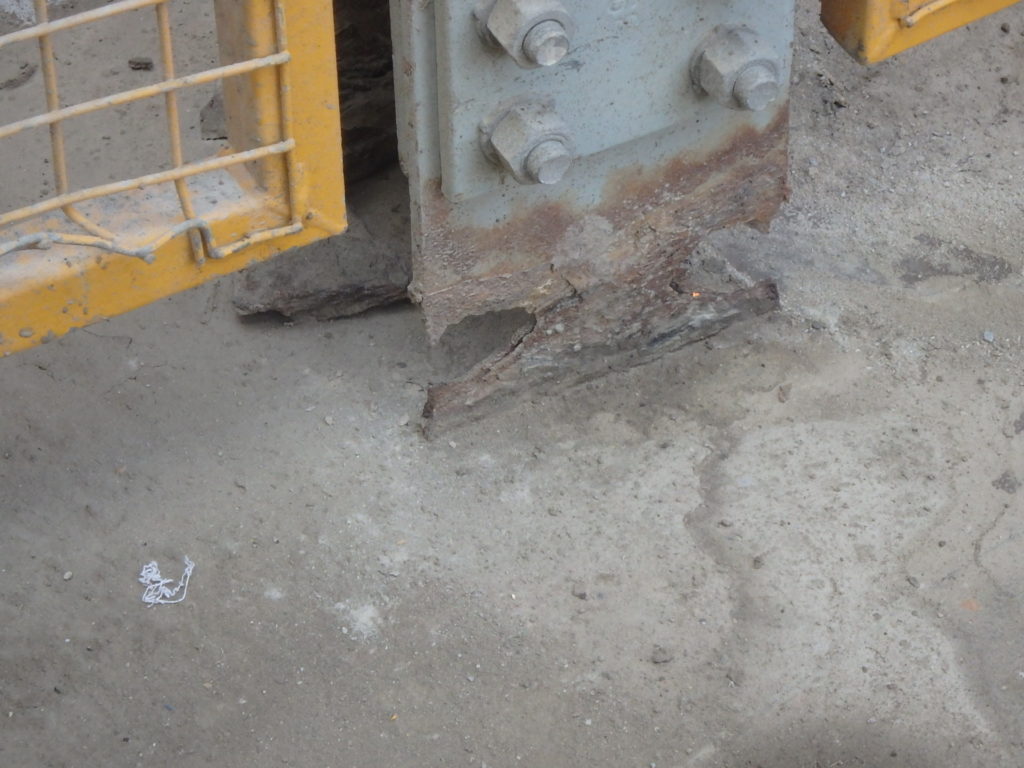 To assist with the repair, we provide our client with repair procedures and drawings. A bespoke temporary beam prop had to be designed to support the platform beams, which needed to be replaced.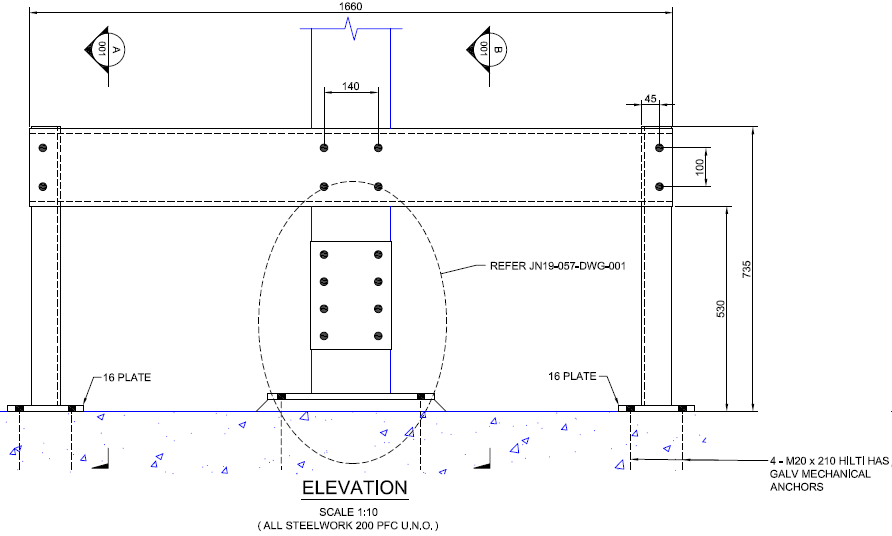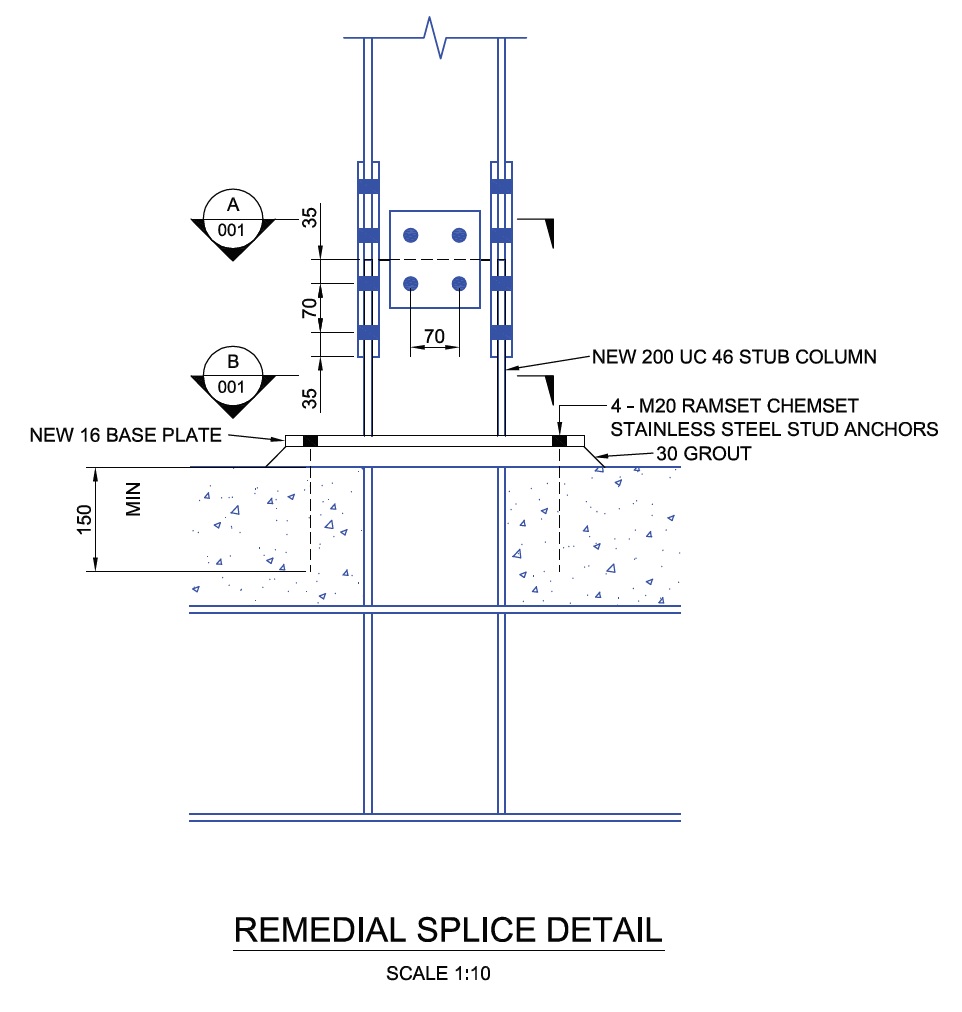 Another example of a temporary prop is given in the space gass plot below: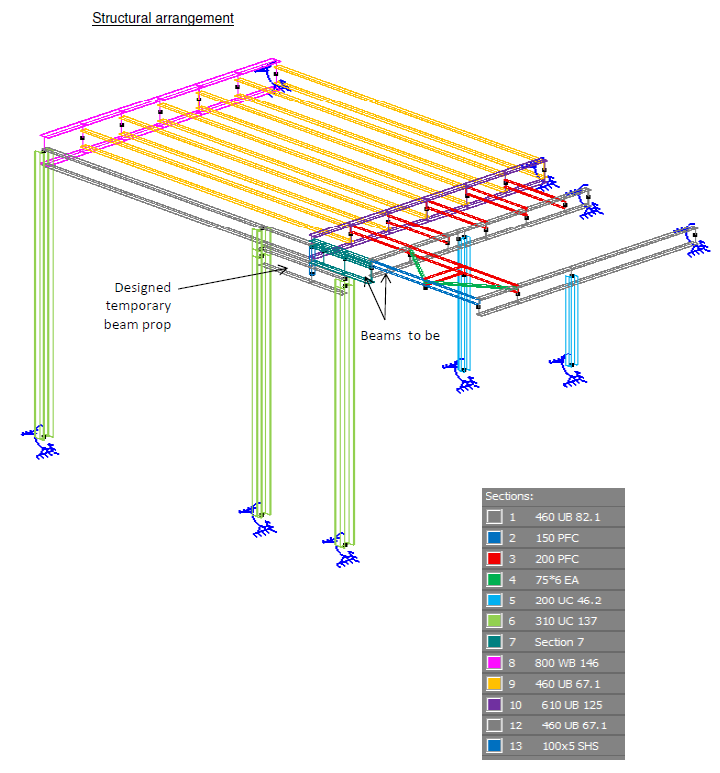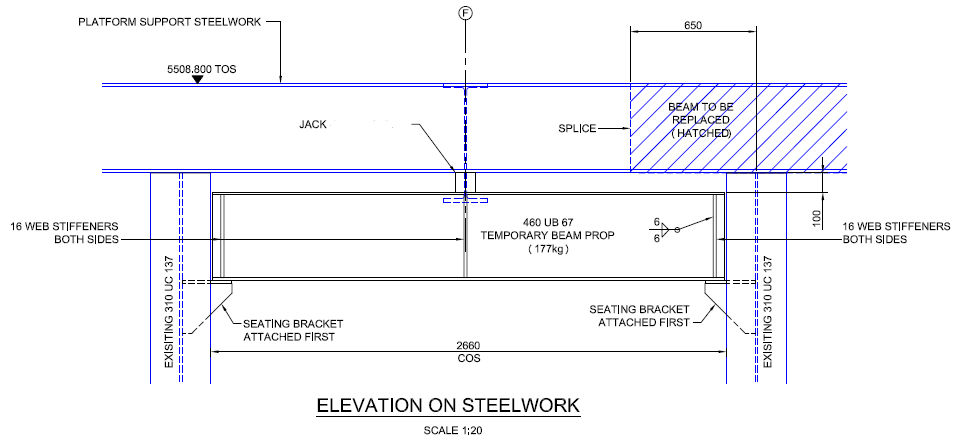 All work is done in accordance with the relevent Australian Standard, AS 1170.0, AS 1170.1 and AS 4100. Please contact us to discuss your repair requirements.