Refurbish or new?
Choosing equipment repair or rebuilding like the GT Dolly (LM6000) refurbishment project is a popular choice, with the machinery servicing segment responsible for a significant 41.3% of heavy equipment servicing and maintenance in 2014-15, according to Ibisworld. Opting to restore existing equipment offers several benefits. Foremost, it provides economic savings with a substantial reduction in the cost of acquiring new machinery. Through a process of stripping, inspection, and reworking to meet original equipment manufacturer (OEM) standards, the machine is revitalized. Moreover, customers have the flexibility to include site-specific requirements in the work scope.
Repairing existing machinery not only reduces upfront costs but also extends its usability, minimizing waste. This approach allows for product improvements and upgrades to existing components, ensuring ongoing reliability and availability. Despite its numerous advantages, there are certain factors to consider. Rebuild costs may vary depending on the equipment's condition, necessitating a clear understanding of the total cost incurred, including both the direct cost of the rebuild and the reliability of rebuilt components. Machine downtime is another aspect to carefully evaluate. It is essential to assess whether operations can proceed without the machinery during the rebuild process.
LM6000 GT dolly project
Dynamic Engineering has recently completed the management of a refurbishment project for a LM6000 turbine (refer https://www.ge.com/gas-power/products/gas-turbines/lm6000) transport dolly. The GT (LM6000) dolly refurbishment project scope involved the following:
The dolly's before and after photos showcase weld repairs and painting, along with updates and improvements to certain parts, particularly the steps.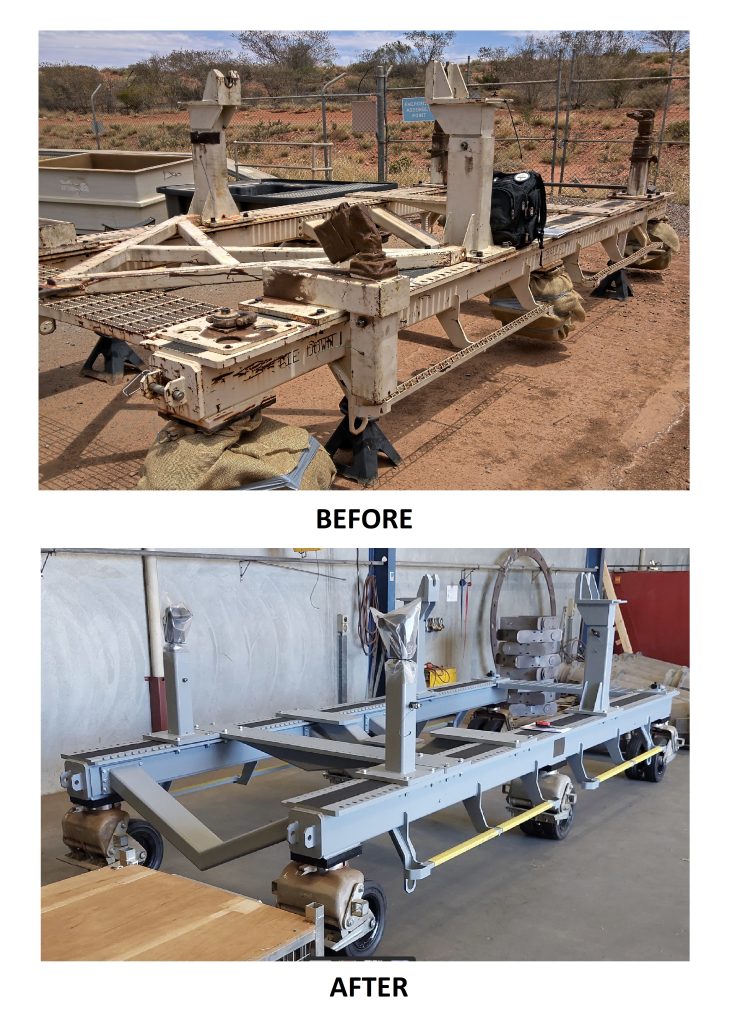 We constructed the 3D model of the dolly from physical measurements. Additionally, we utilized this model for creating the dolly drawings.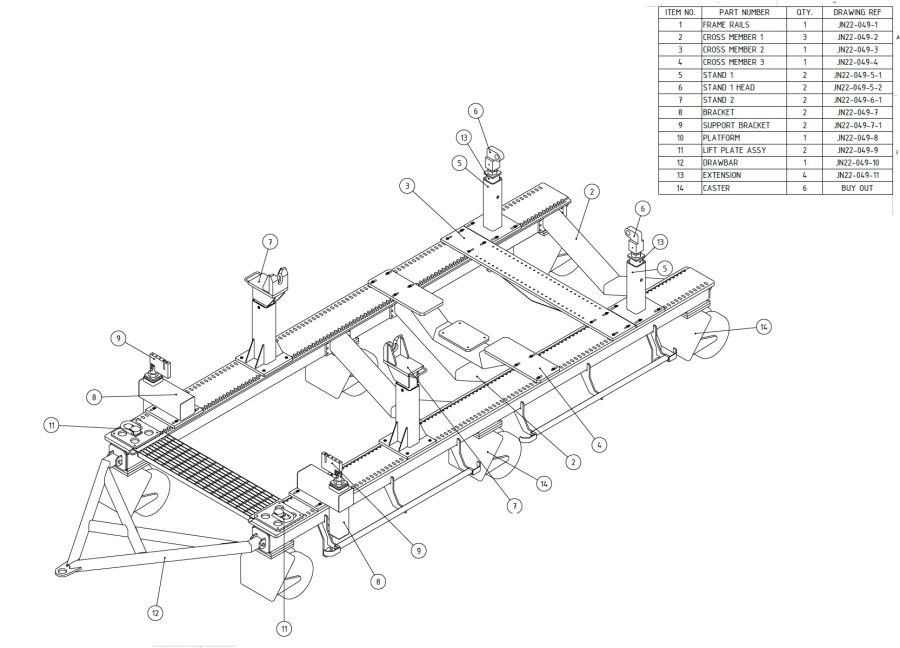 Dynamic Engineering has also completed new and modified GT dolly designs. Below are examples of new and modified designs: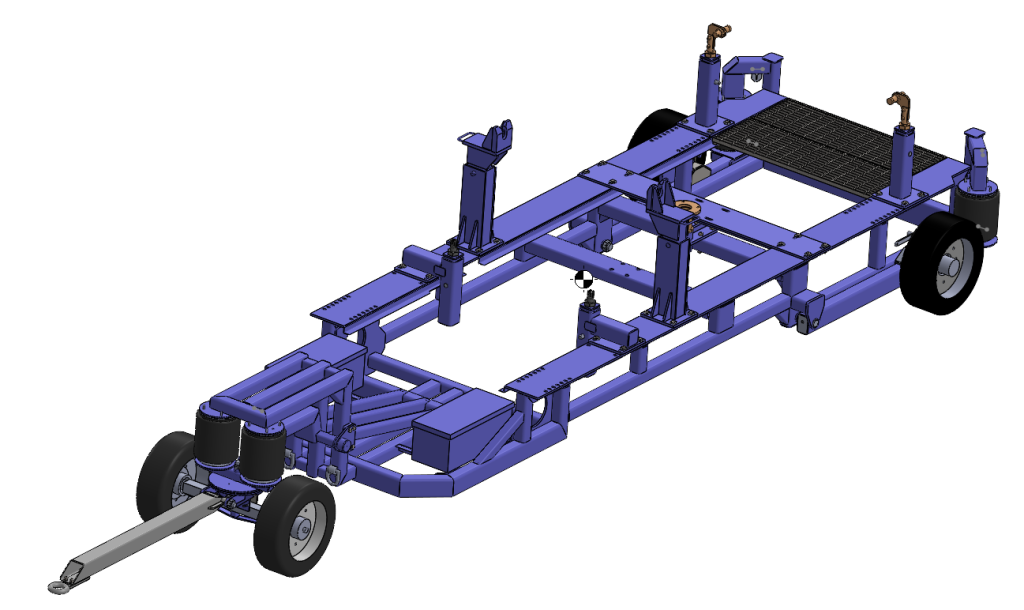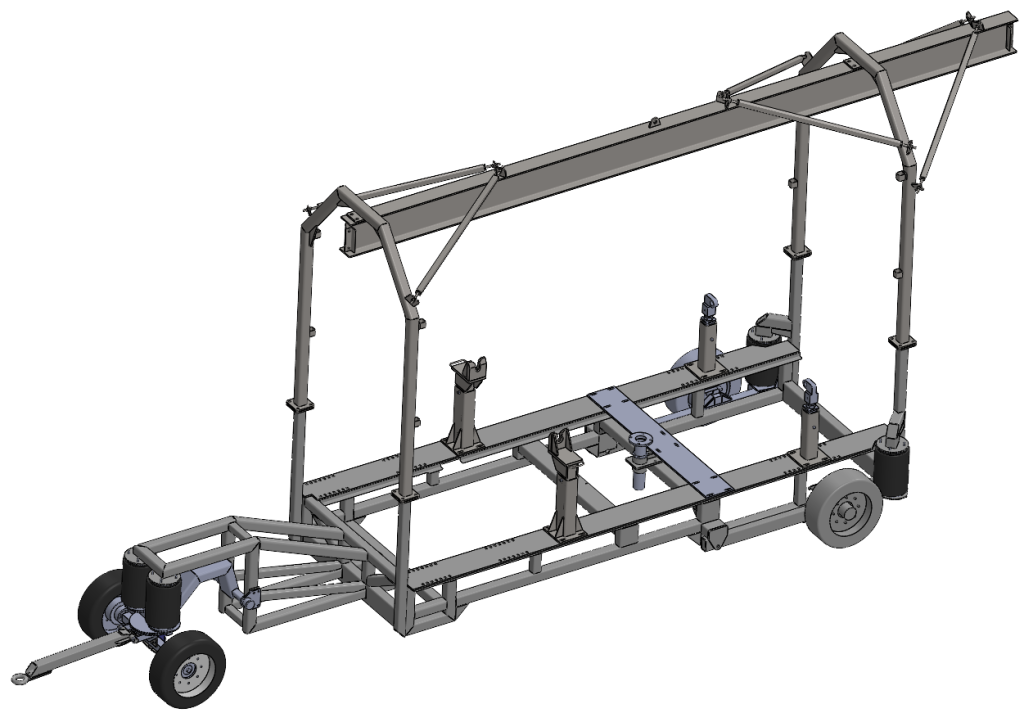 Do you have a piece of equipment on site similar to the GT dolly (LM6000) refurbishment project that needs to be refurbished elsewhere? Contact Dynamic Engineering Consultants via the details provided on the "contact us" page so that we can discuss how we can help you achieve your objectives.