Mobile Aluminium platforms and stairways offer a safe way of performing maintenance at elevated positions. As such they provide a cost-effective alternative to conventional scaffolding. Furthermore, this type of platform is made from Aluminium so that maintenance staff can easily move it into place. In addition, added safety features include a self-closing gate and lockable wheels. Also, we can add jacks to raise the platform to ensure the correct height every time. Thus, if you need a mobile platform designed to suit your specific needs, contact Dynamic Engineering. As we can design purpose built Aluminium platforms and stairways to mine specifications.
Below are some examples, showing simple platforms for routine maintenance tasks as well as platforms design for large equipment.
Workshop Platforms
The photo below shows newly fabricated Aluminium platforms, ready for use: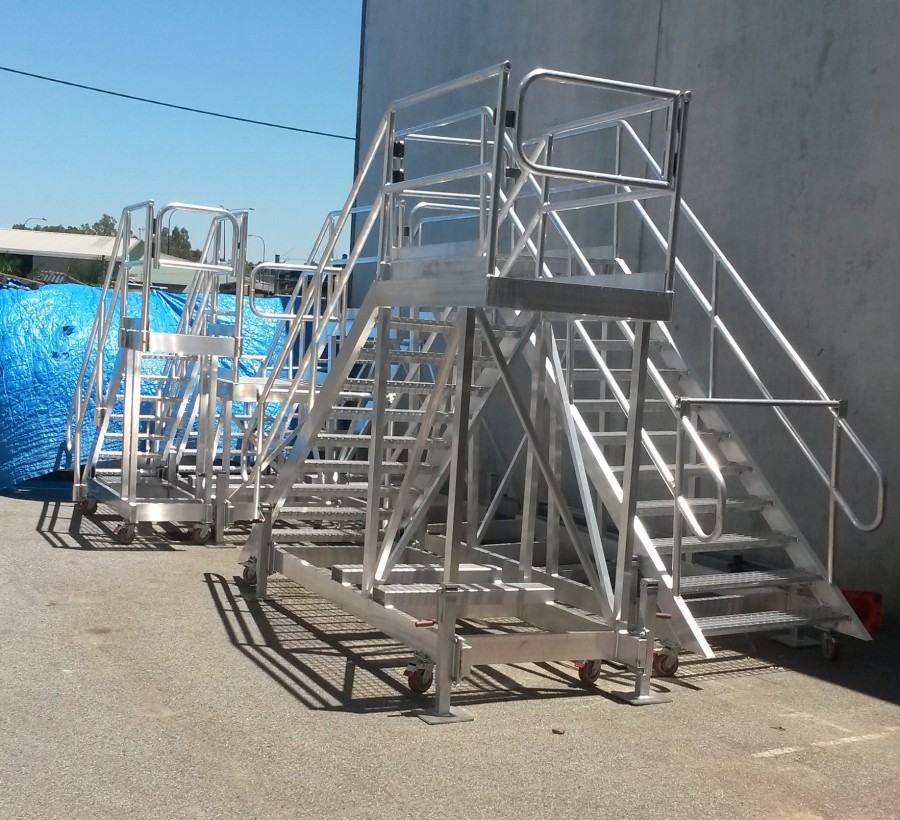 Completed access stairways and platforms
Minesite Platforms
The next picture shows a CAT 995 platform set. This set of three platforms was specially designed for a CAT front end loader. In other words, the whole assembly fits around the loader. Furthermore, all the platforms are easily movable by forklift.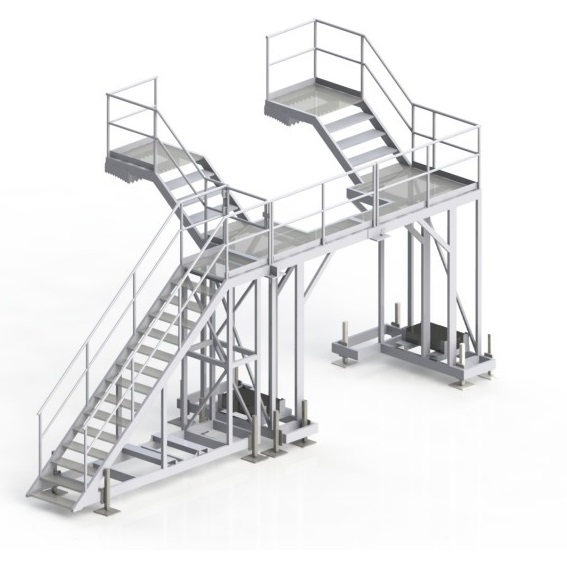 CAT955 Platform Set
Bespoke Platforms
Below are some more examples of bespoke platforms Dynamic Engineering designed. They were designed to comply with the principles of AS1657 and have been stress checked at a load of 250kg – resulting in high safety factors for a long lasting, hassle free work life.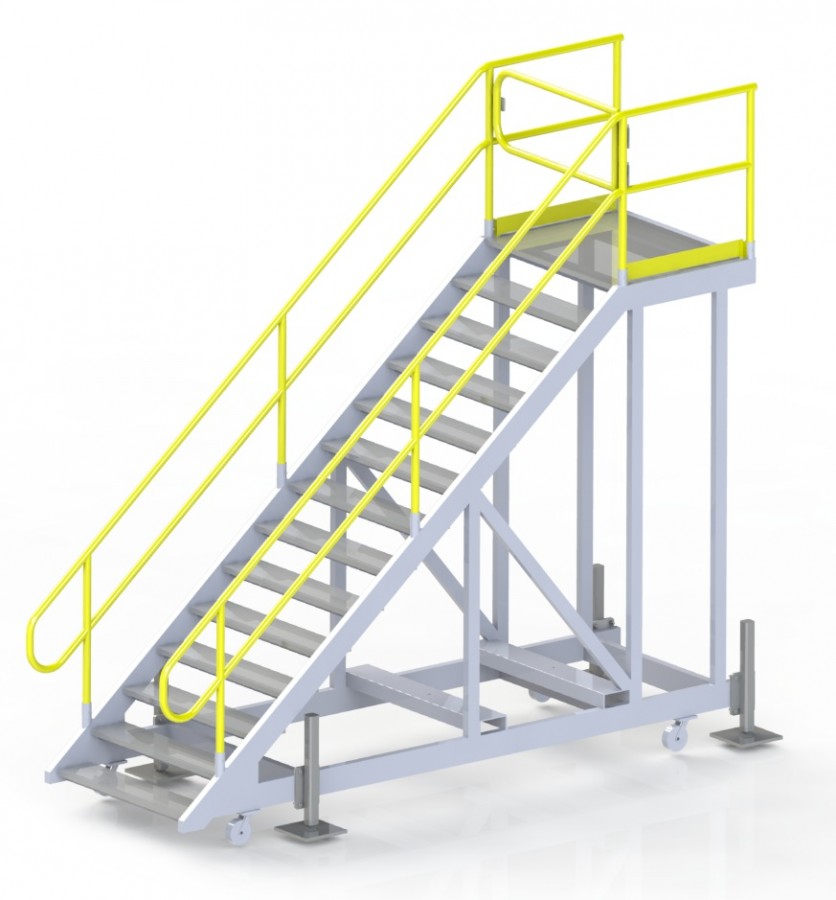 2.8m high movable steps with stabilising jacks and swing gate
Movable double stair platform with stabilising jacks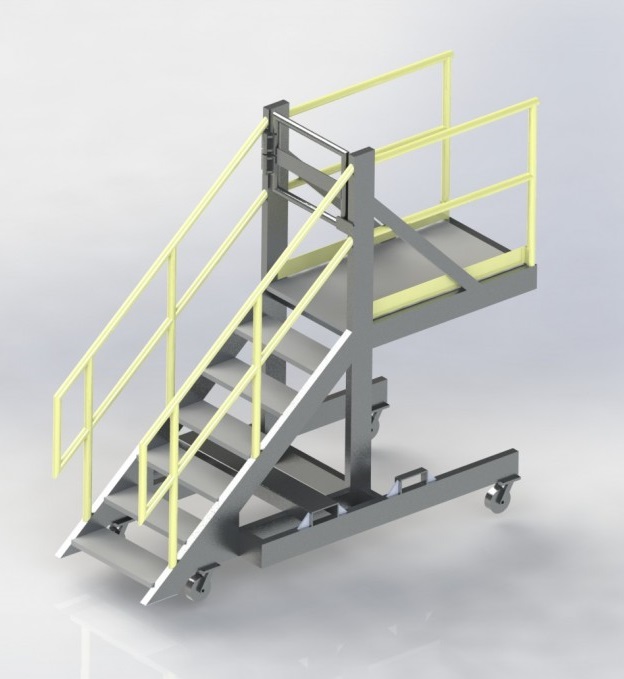 Over wheel access platform
Dynamic Engineering can design mobile platforms to suit your specific needs, so contact us to discuss your requirements. In addition, if you need a more robust platform design, see our Maintenance Steel Platform page.