Using outdated methods can make machine design and analysis a laborious and expensive task. But we can take the hassle out of it by means of 3D modelling and Finite Element Analysis (FEA). The first step in the process, is to use FEA to model several prototypes at a fraction of the cost and time. We investigate all the prospective models to ensure the best one for the application can be found. In addition, we analyse the optimal design with respect to stress and deflection requirements. This will also ensure that it complies with the relevant Australian Standards. Finally, we can provide fabrication drawings of the final design so that our clients can manufacture the prototype in a cost and time effective way.
Below is an example where Dynamic Engineering assisted out clients with their drill rig machine design
Drill Rig Design:
We modelled the drill rig in detail with CAD software: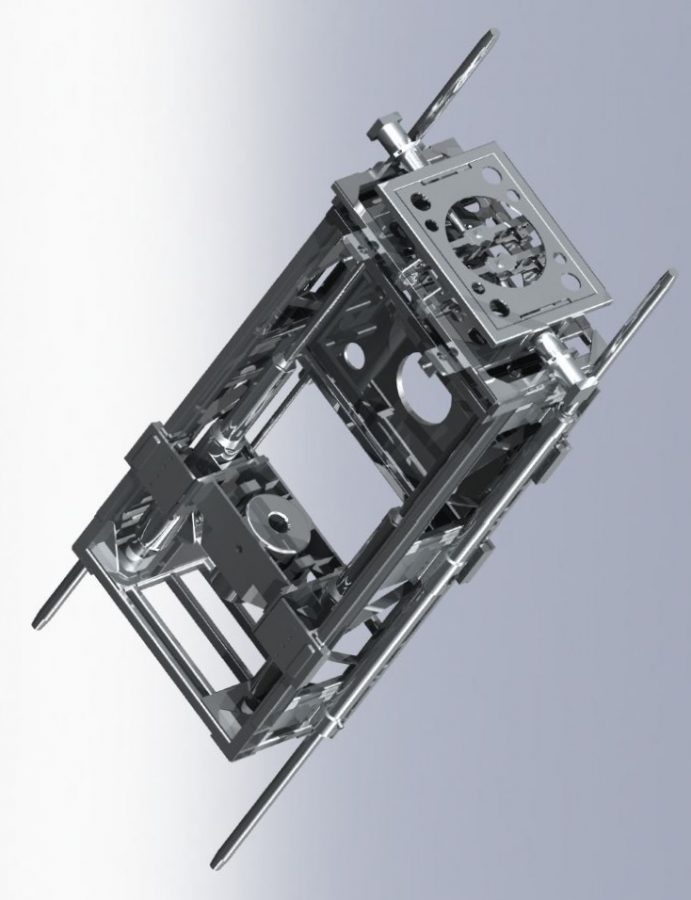 3D model of drill rig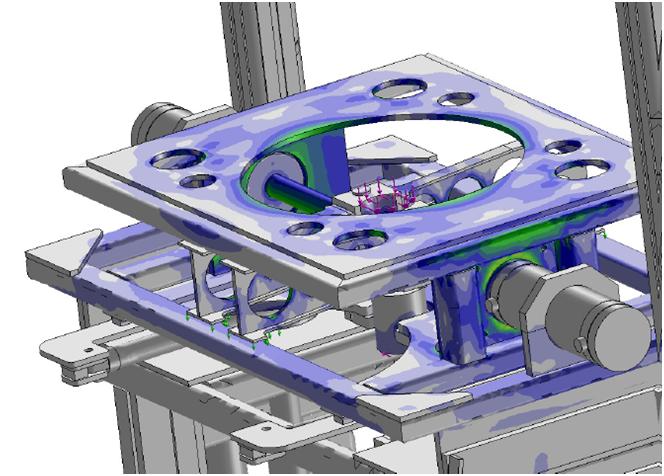 Stress analysis during clamping action for drill rig
Below is a photo of the completed drill rig in operation: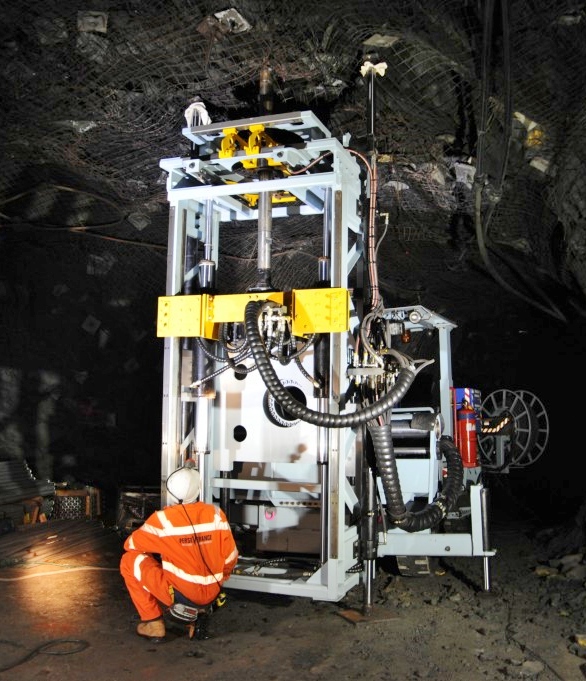 Actual drill rig being tested
Do you have similar requirements? Dynamic Engineering provides a quick and flexible response to your immediate needs. We bring together and offer proven expertise in engineering analysis and best practice in its implementation. Our flexible approach also means that no assignment is too small. From experience we know that something that starts as a one-off priority task often turns into a long-term relationship. We can help to design, develop and install new processes or equipment, improve existing ones and reduce or eliminate downtime. Contact us to find out more or to discuss your specific needs.