After mining the ore, mills use small steel balls to grind it smaller for further processing. To assist with loading and unloading of these steel balls, they use a kibble system. More importantly, this provides a safe and easier way to charge mill chutes or inlets. In consultation with our client, we can design a kibble system to ensure it is suitable for the application and also in accordance with Australian Standards.
First, we model the kibble in a 3D CAD system. Secondly, we then analysed the kibble with Finite Element Analysis to check the stresses and deflections. Finally, we strengthen the design to ensure a long work life.
The picture below shows an example of a stress plot: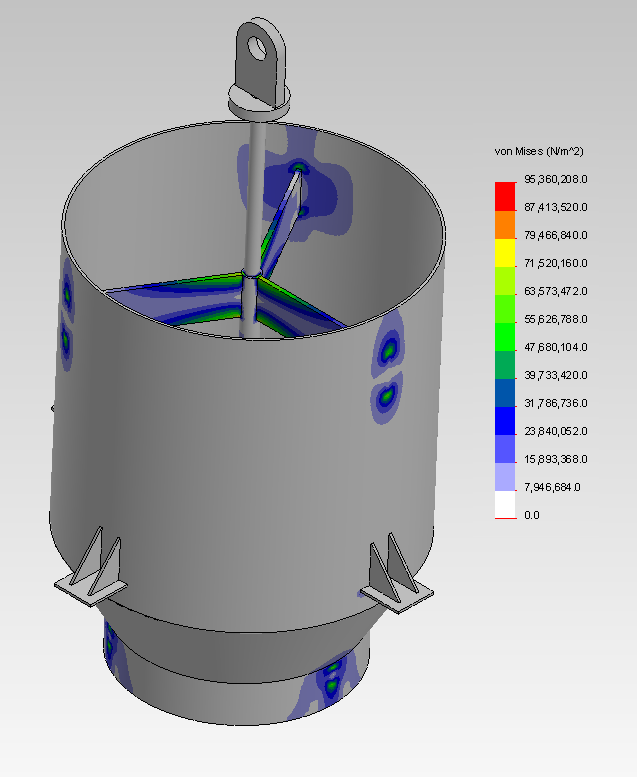 Kibble model and stress analysis
The photos below show the fabricated kibble being used on site. First an operator charges the kibble with mill balls. Because of its size and design, filling the kibble is an easy task.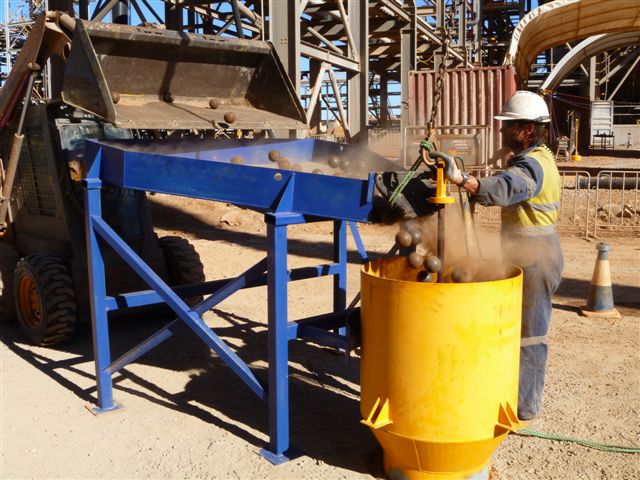 Kibble being charged
Afterwards, it is moved into position and the balls are discharged into the system: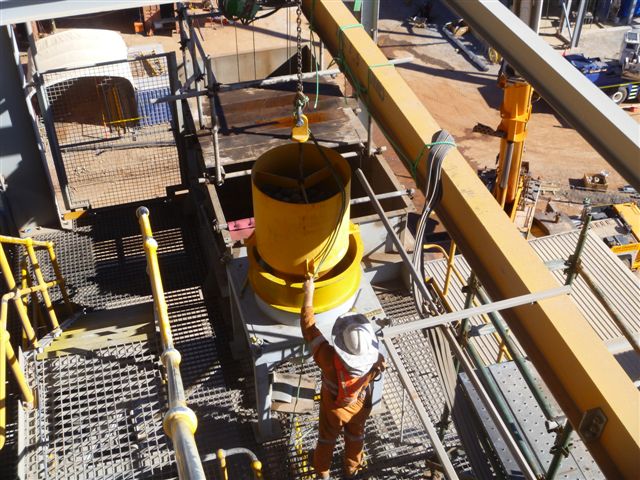 Kibble discharge system in use
Dynamic Engineering has many years' experience in the mining industry. For that reason, we take into account mine site structural constraints to find the best solution for moving the kibble into place. In addition, we utilise existing equipment where possible. Do you have a similar requirement? Contact us to discuss your specific mine site needs.