Dynamic Engineering is a Western Australian engineering consultancy that assists mining sector clients across several market areas. We specialise in modelling, analysing and certifying structural designs to Australian Standards. These include structural design work such as footings and foundations, as well as drive-in sumps and retaining walls. In addition, we can design lifting lugs and frames, load bearing structures and foundations. As we have many years' experience on mine sites, we can also assist you with project management of new installations or expansion projects. Following are some examples of our recent work.
Container Lifter Foundation
Here is an example of a container lifter foundation: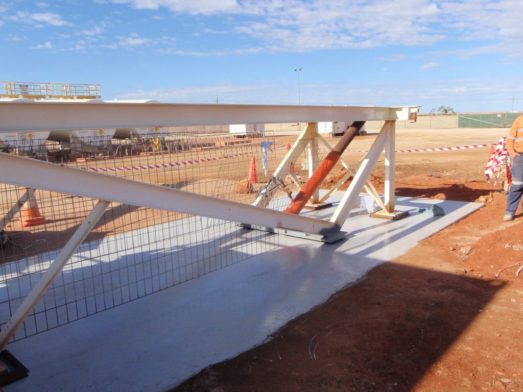 Container lifter foundation
Exhaust Stack Foundation
Another example is a new exhaust stack foundation being poured in Port Hedland: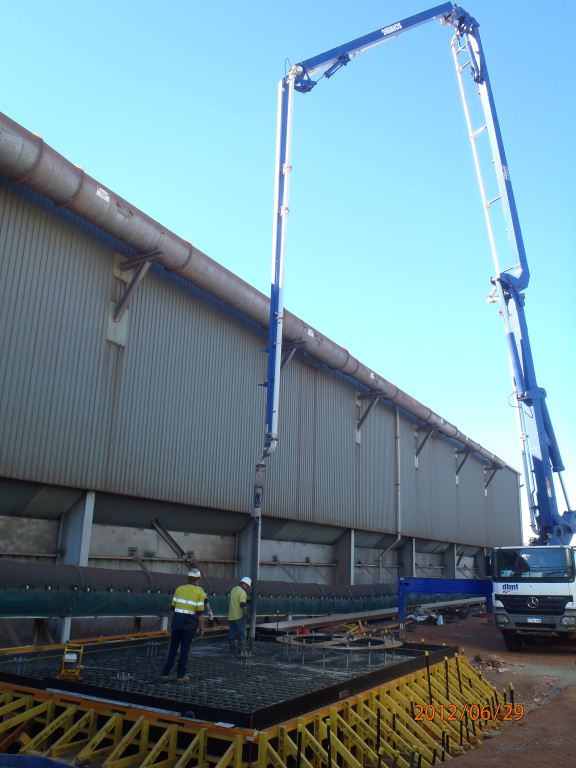 Dust extractor foundation being poured
Building Cladding
We have also done building cladding projects. This is a photo of the building before we installed the cladding system: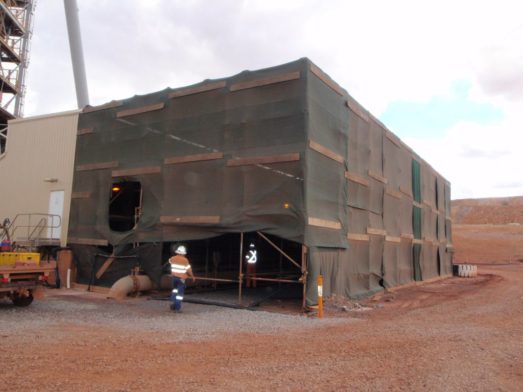 Building prior to installation of cladding
After consulting with our client, we developed a new cladding system design. The picture belows shows some of the detailed drawings: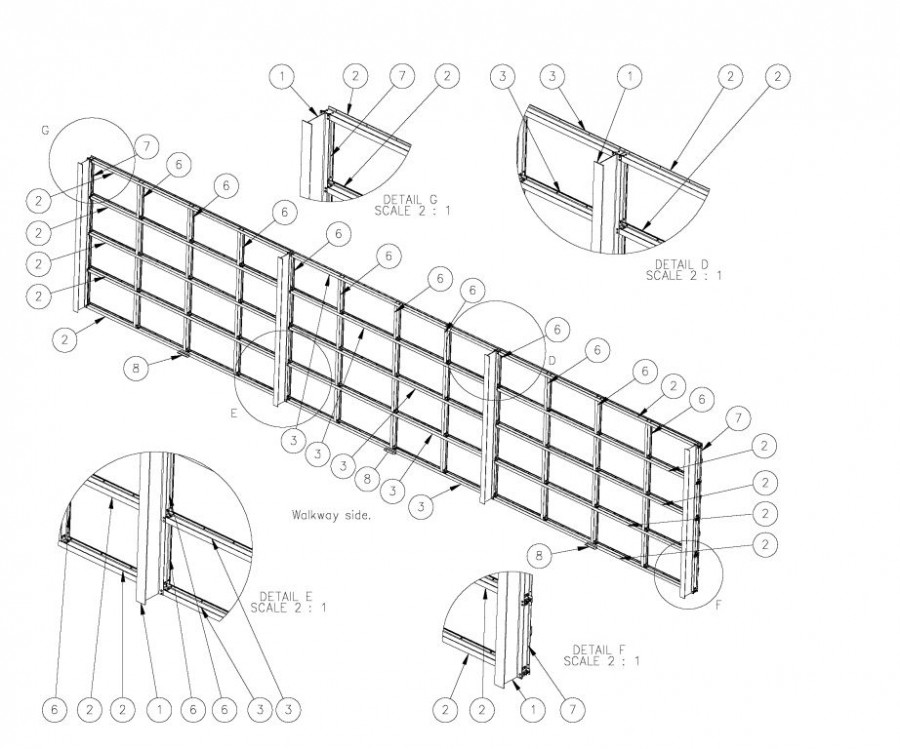 New cladding system
Then our client fabricated and installed the cladding on site: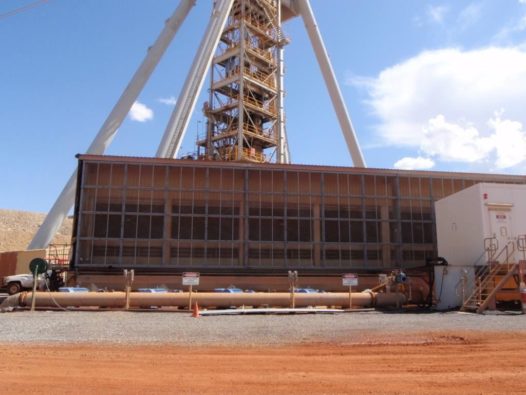 Cladding being installed
At Dynamic Engineering, we reduce this risk by engineering the designs according to Australian Standards. So you can be sure that your project is in good hands.
Conveyor Structural Checks
Below is an example where we performed a structural check on a conveyor manufacturer's design using Space Gass: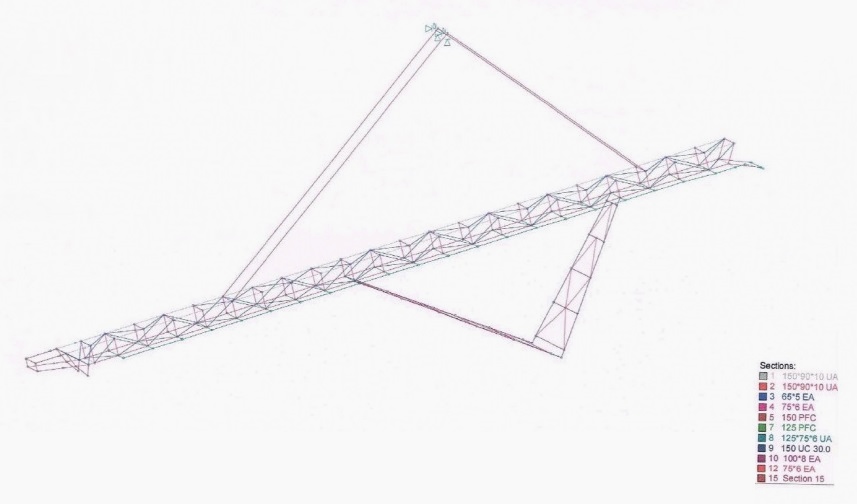 Space Gass model of conveyor structure
The picture below shows the actual conveyor structure: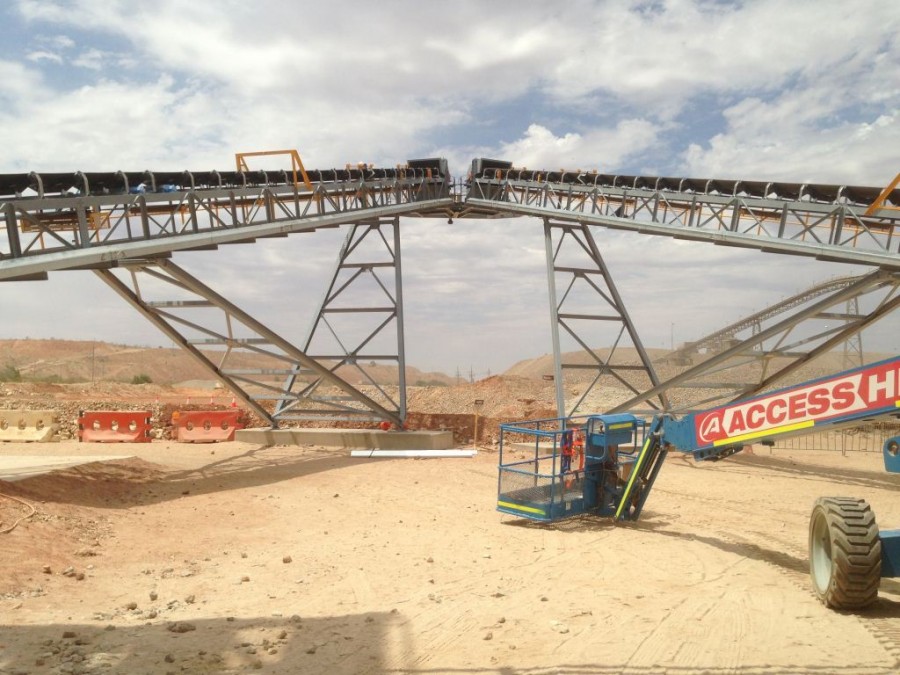 Structural check completed for these conveyors
The above is just some of all our the structural work projects. We work with our clients to find the best solution by finding new ways of improving throughput. Although we focus on smaller projects where quick turnaround or specialist knowledge is required, we have also been an integral part of some very large green fields and expansion projects. Furthermore, we provide a quality service that will lead to a long-term relationship with our clients. After all, your goals are our goals. Do you have similar requirements? Please contact us to discuss your structural design needs.