Transport and support frames can make moving and maintaining equipment much easier. We make use of the applicable Australian Standards as well as the National Transport Commission's load restraint guide when designing a transport frame. In summary the design has to be sufficient to withstand imposed longitudinal and lateral loads associated with transport applications. In some cases the frames are only used to transport the equipment around on site. In these cases we also perform forklift stability calculations in addition to the structural design. We also adhere to the Australian Standard's requirements in terms of nameplate requirements.
Transportation Frame
The transport frame above has forklift sleeves and can be easily moved into position. It is modelled in a 3D package and prepared for analysis.
The next step is to analyse the frame by applying the required loads, evaluating the stresses and upgrading the model where required. This may include lifting via lifting lugs, forklift guides and the loads required by the load restraint guide.
The stress analysis of this frame is shown below.
The last steps are to generate detail fabrication drawings and then fabricating the cradle. The fabrication drawing may also include plate developments and lasercut dxf files.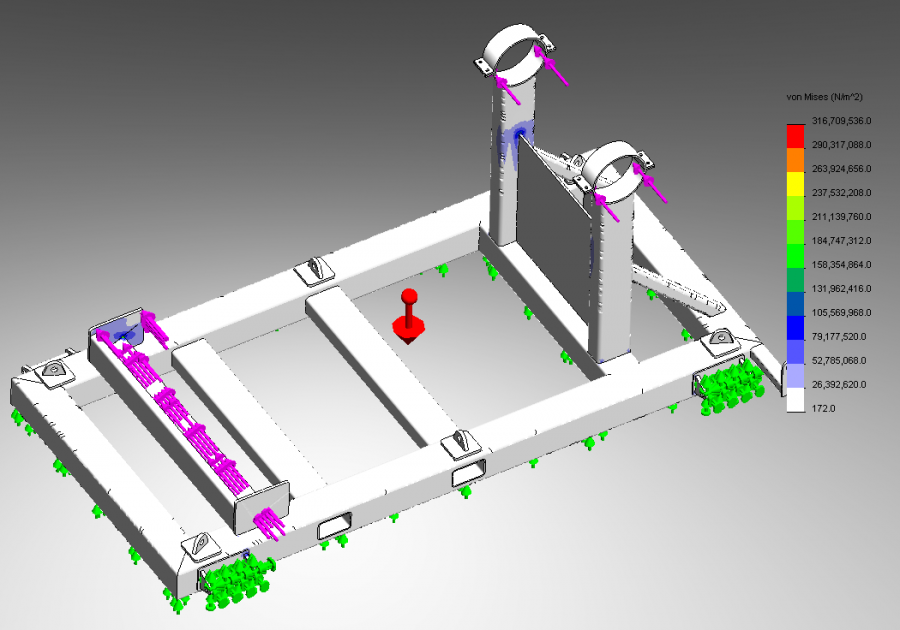 Transport frame: stress analysis
Container Frame
This container frame is used to suspend chemical containers like cyanide. It comes equipped with ISO container mounts and is of a very heavy construction.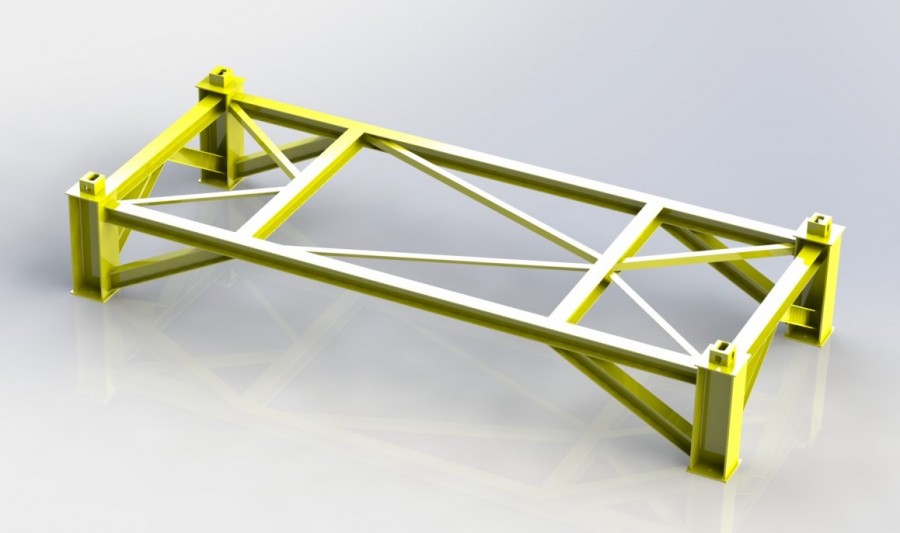 Container frame
Welding Jig Frame
Below a jig is shown used for the rotation of equipment during repairs. The CAD model is shown below, following with the fabricated jig.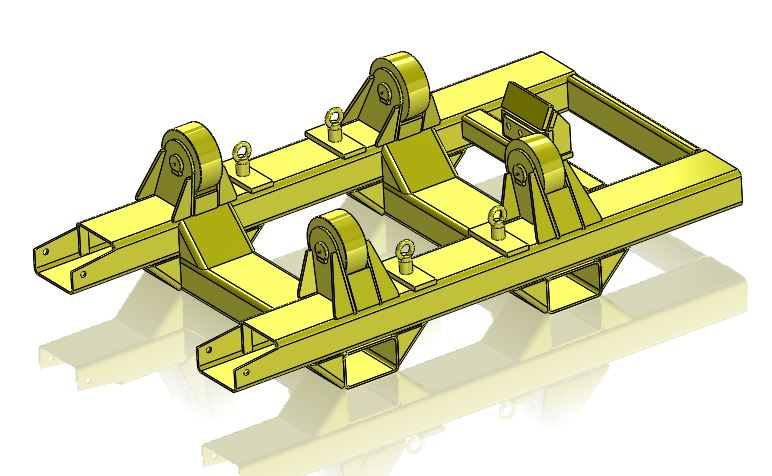 Welding Rotation Jig 7.5T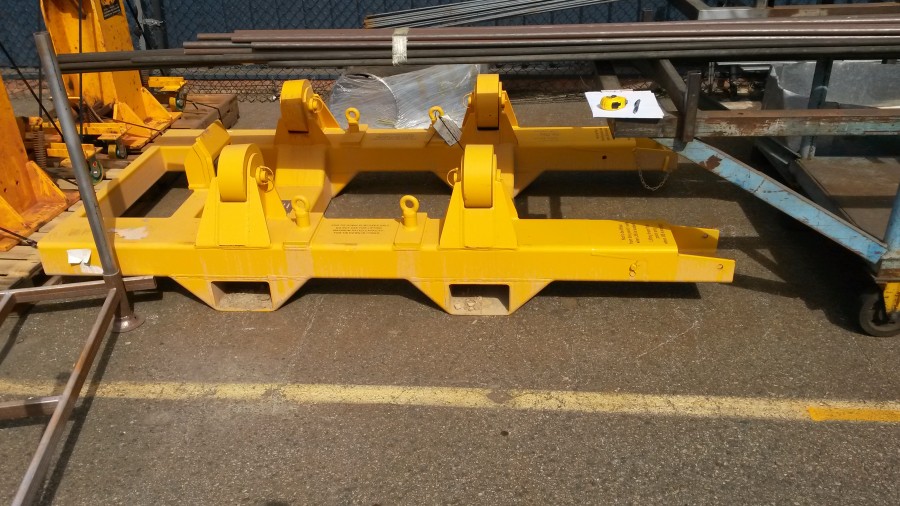 Completed welding jig frame
Engine Support Frame
The engine support frame below can be adjusted to improve maintenance.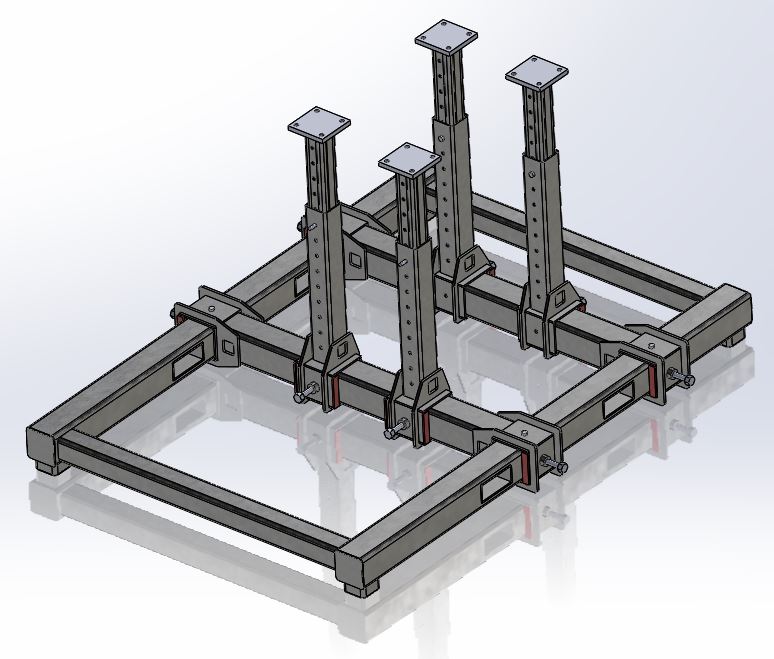 Universal engine frame
Contact us to discuss your transport and support frames requirements.