Transport and support frames make moving and maintaining equipment much easier and safer. Together with our client, we design these frames for specific applications and equipment. In addition, we perform forklift stability calculations when the frames are used to transport equipment around site. As part of the structural checks, we make use of the National Transport Commission's load restraint guide. This states that the design has to withstand imposed longitudinal and lateral loads associated with transport applications. We also adhere to the Australian Standard's specifications, including nameplate requirements.
Transport Frame
The transport frame pictured above has forklift sleeves so that an operator can easily move it into position. To design this frame, we first modelled it in 3D to prepare it for analysis. The next step was to analyse the frame by adding the loads
. Afterwards we checked the stresses and upgraded the model where required. This included adding lifting lugs and forklift guides, considering the loads required by the load restraint guide. Afterwards, we
made detail fabrication drawings and then the cradle was fabricated. The fabrication drawings may also include plate developments and laser cut files. Refer below for the stress analysis of this frame: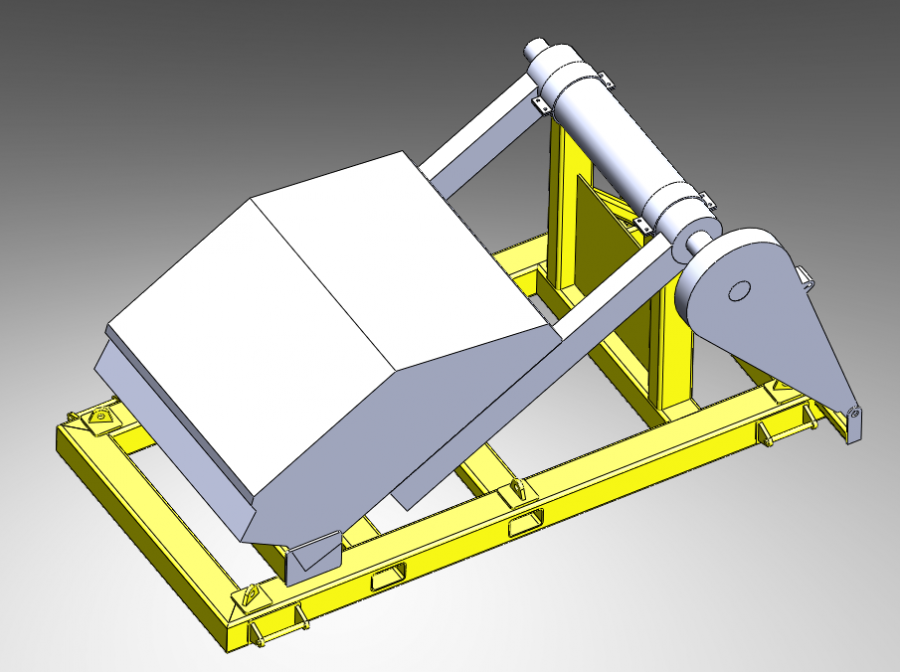 Transport frame with load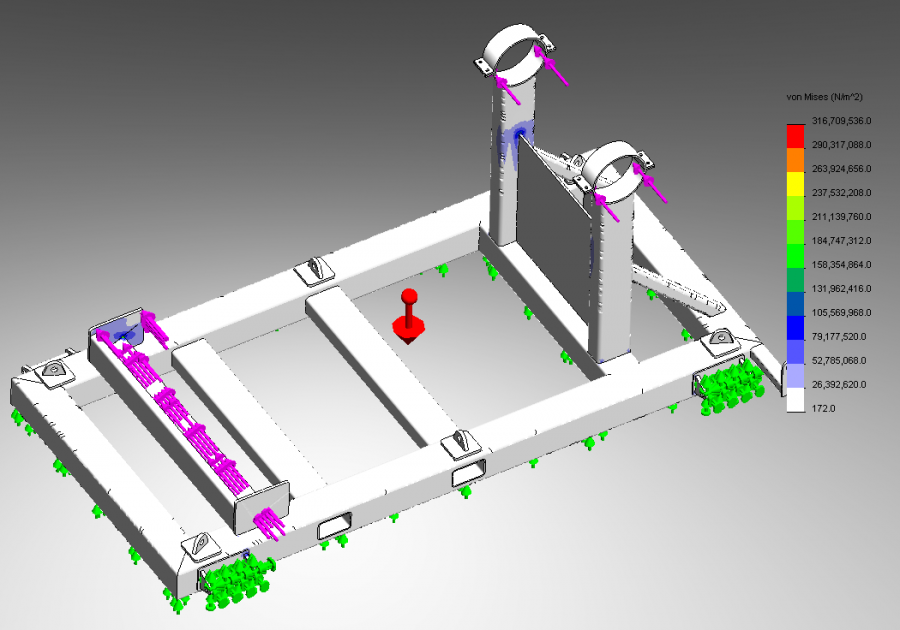 Transport frame: stress analysis
Container Frame
This container frame is used to suspend chemical containers like cyanide. Therefore, it is of a very heavy construction and in addition, comes equipped with ISO container mounts.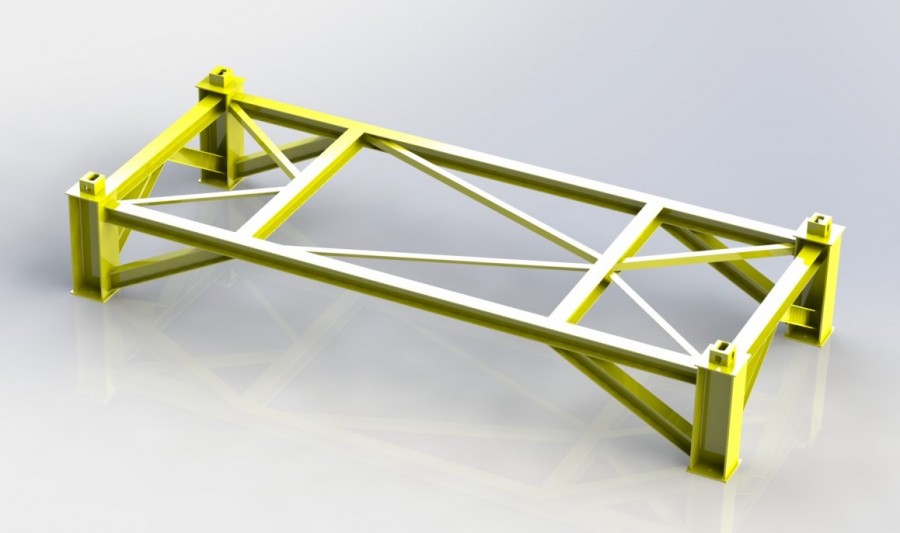 Container frame
Welding Jig Frame
The following example shows a jig used for the rotation of equipment during repairs.  The first picture shows the CAD model, following by the fabricated jig frame.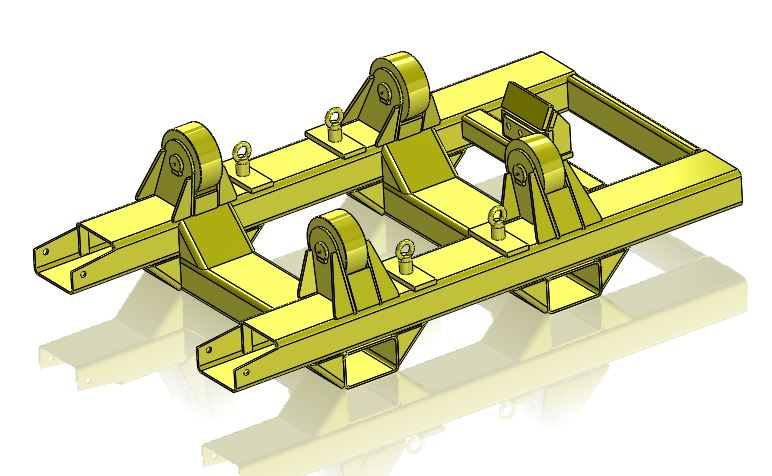 Welding Rotation Jig 7.5T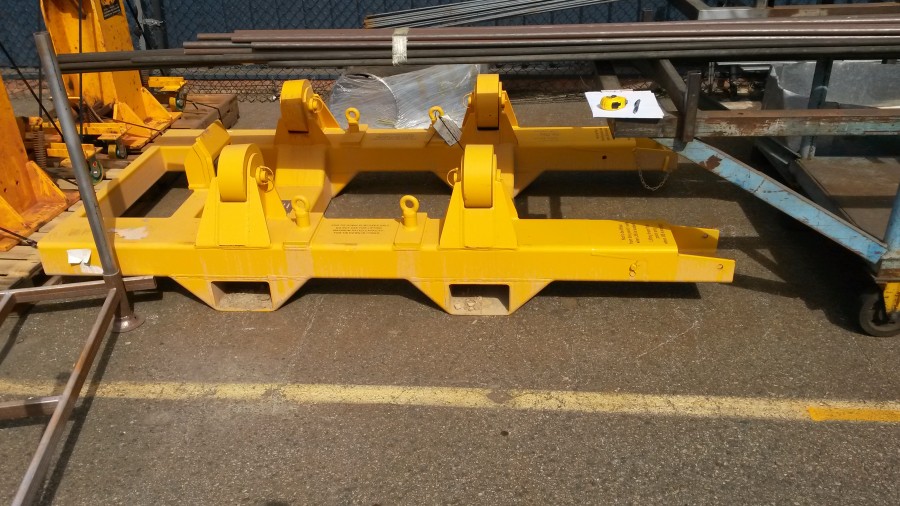 Fabricated welding jig frame
Engine Support Frame
The engine support frame below can be adjusted up and down to make maintenance easier.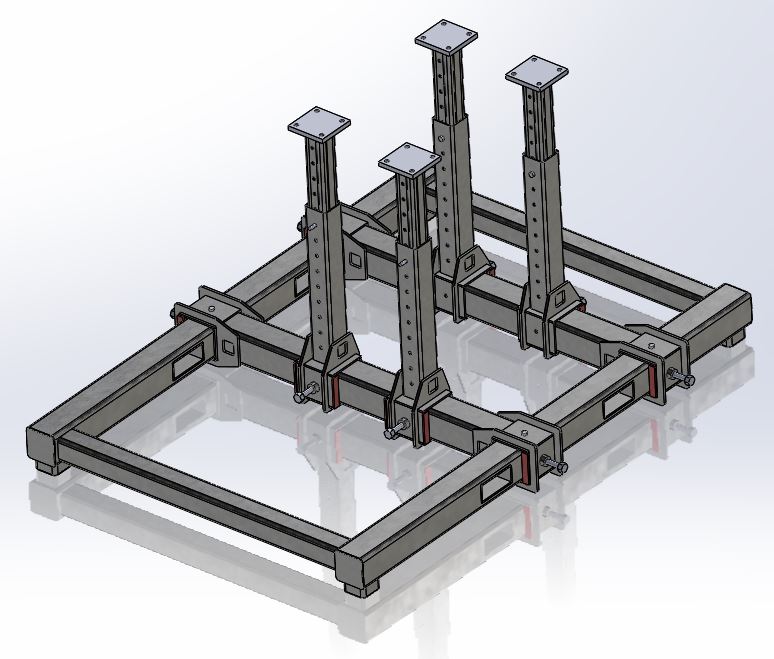 Universal engine frame
We can help you achieve success with the right combination of Experience, Skills and Tools. Contact us to discuss your transport and support frames requirements.