Dynamic Engineering Consultants can assist with your mill maintenance monorail project in accordance with AS1418. We will take care of all the civil, structural and mechanical aspects of your monorail installation project. Because of this, the final product will be tailored specifically for your application. From a cost point of view, a recent project also revealed that our project was only a fraction of the cost of our closest competitor in this area.
Dynamic Engineering Consultants can assist with:
Initial Consultation phase to determine requirements
Civil and Structural Design
3D Modelling and Drafting
Fabrication Quality Assurance
A typical design would include a discussion with the maintenance team in which their requirements are recorded and noted. After this initial consultation we can produce 3D models for discussion / approval. From there we complete the detailed structural design and drawings. The extent of the drawing range from GA drawings down to shop drawing level. This is all performed in-house.
Below are some examples of completed designed monorail systems: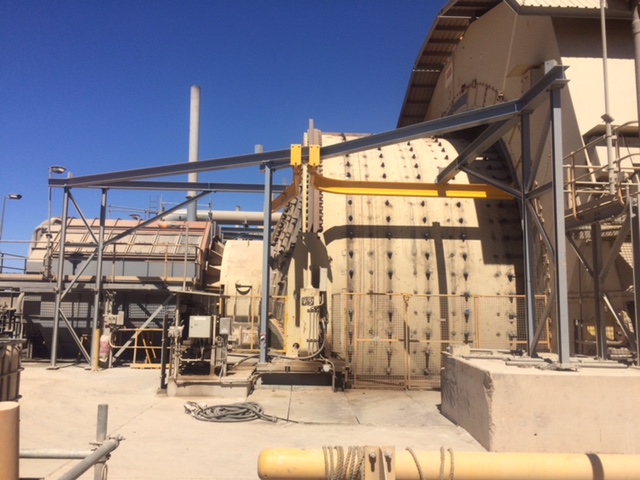 Actual mill monorail – as installed (discharge end)
Below is a typical General Arrangement drawing for a mill maintenance monorail.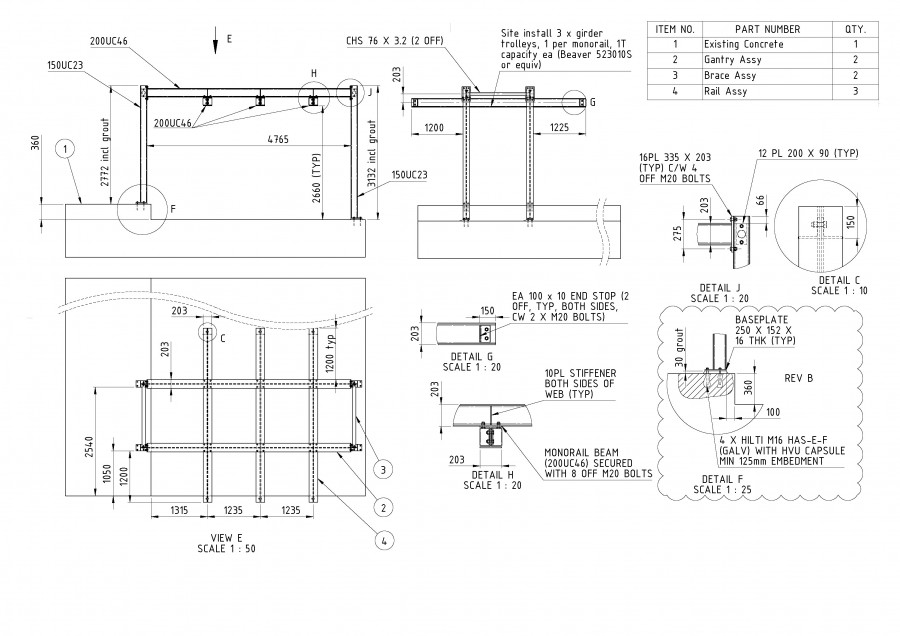 Typical monorail GA drawing
For simpler (straight) monorails no 3d modelling may be required, and we can skip directly to the detail design calculations.
Contact us to discuss your specific needs.