We can assist with your mill maintenance monorail project by taking care of all the civil, structural and mechanical aspects. Because of this, the final product will be tailored specifically for your application. In addition, all work is done according with Australian Standard AS1418. We also consider the costs associated with this type of project. For example, a recent monorail project showed that our design was only a fraction of the cost of our closest competitor.
Dynamic Engineering can assist with the following:
Initial Consultation phase to determine requirements
Civil and Structural Design
3D Modelling and Drafting
Fabrication Quality Assurance
A typical design process would start with discussions with the maintenance team to determine their requirements. Afterwards, we produce 3D models for review to finalise the design. From there we complete the detailed structural design and produce drawings for approval. These drawings range from GA to fabrication drawings. To ensure continuity and cost effectiveness, we perform all this in-house.
Here are some examples of completed designed monorail systems. The photo below shows a mill monorail as installed: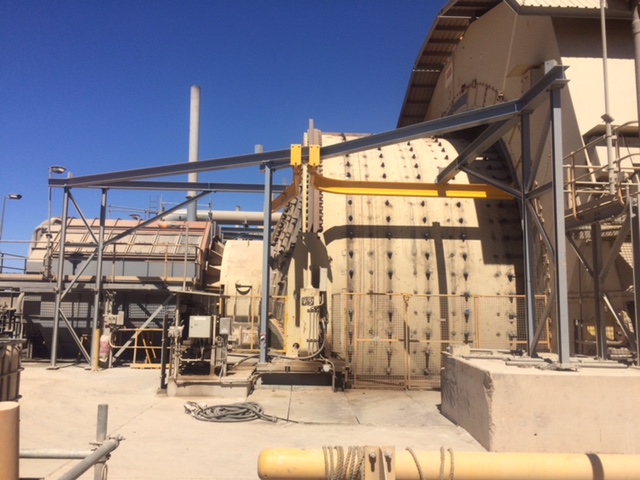 Actual mill monorail (discharge end)
Below is a typical General Arrangement drawing for a mill maintenance monorail: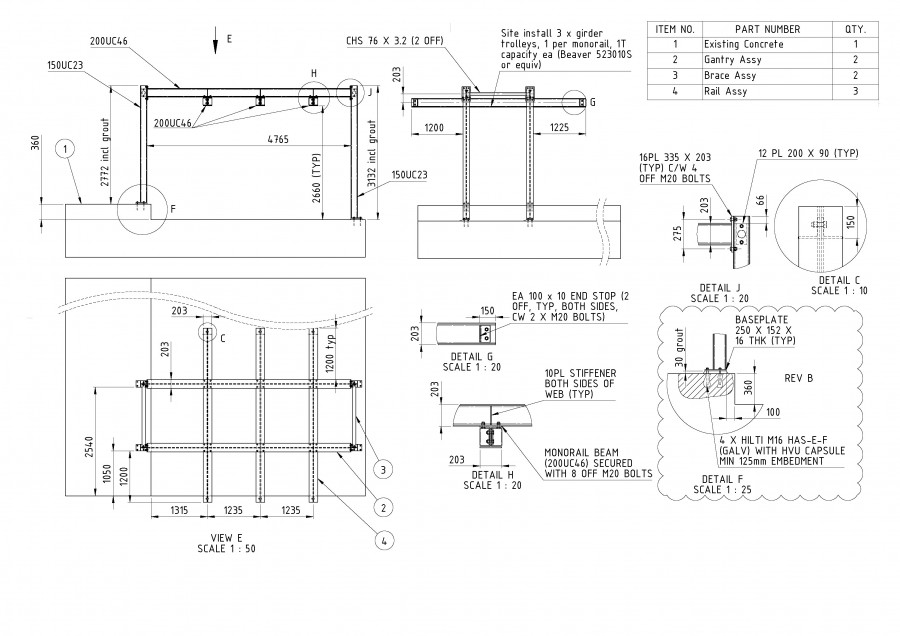 Monorail GA drawing
We can also help with smaller monorails. For simpler (straight) monorails no 3D modelling may be required, so we can skip directly to the detail design. Our flexible approach also means that no assignment is too small.
We have extensive experience on mining site, so we can help you with your monorail projects by finding the best solution. Furthermore, we do this in a timely and costly manner. Do you have similar requirements? If so, please contact us to discuss your specific needs. We are here to help.